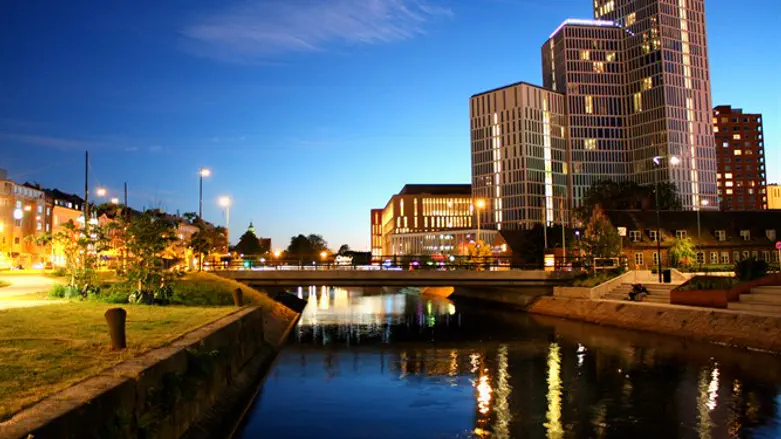 Malmo, Sweden
iStock
The attacker who stabbed a Jewish woman has been identified as a Muslim man who was known to police.
The victim was seriously wounded when she was attacked on her way to work in the city of Helsingborg Tuesday. She was stabbed nine times and then left for dead.
Swedish police are investigating the attack as a hate crime, while local Jews expressed concern that the attack was anti-Semitic in nature.
Israeli President Reuven Rivlin condemned the stabbing.
:Once again, Jews in Europe are in danger. Today's brutal stabbing of a woman in Helsingborg, Sweden reminds us that we cannot rely on fading memories of the Holocaust to keep today's Jewish communities safe. Our thoughts and prayers are with the injured, her family and community," Rivlin stated.
Security has been increased around Jewish institutions in the city.