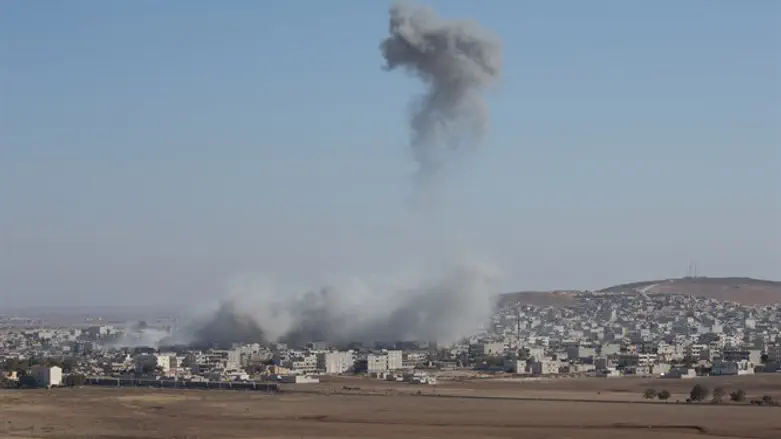 Explosion in Syria (archive)
iStock
Two members of Iran's Revolutionary Guards were killed in Syria Monday night, when Israeli forces hit Iranian positions in southwestern Syria, Arab media sources claim.
According to a report Tuesday by the Syrian Qasioun News outlet, two officers in the Iranian Revolutionary Guard Corp were killed Monday night in an Israeli strike in the Quneitra area on the Syrian side of the Golan Heights.
The report cited claims that Israel had conducted airstrikes on targets in the Quneitra area, and also used tanks in an attack on Jubata al-Khashab, adjacent to the Israeli border.
In addition to the two Iranian soldiers killed in the attack, a number of soldiers were injured, the report claimed.
Official Syrian media outlets, including SANA, reported Monday night that Israeli tanks had opened fire on positions in Kuneitra on the Syrian side of the Golan Heights, but made no mention of an airstrike.
The IDF has refused to confirm or deny the reports.