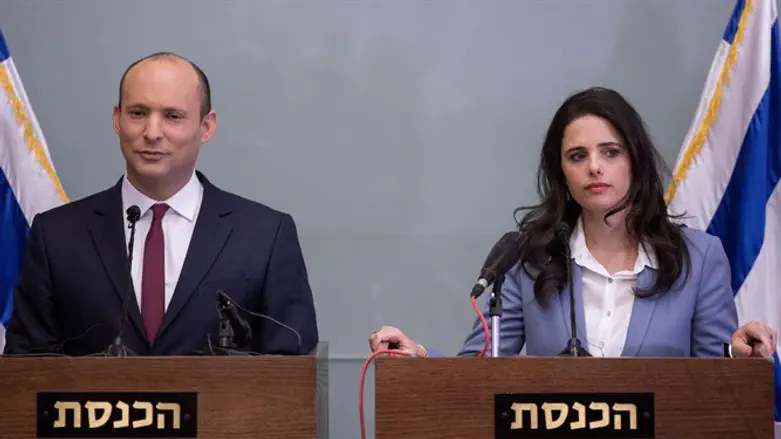 Bennet and Shaked
Miriam Alaster Flash90
The New Right party that Ministers Naftali Bennett and Ayelet Shaked recently established, gave offers to two people to join the party list.
According to a report by Reshet Bet, the first two people to get a proposal to join the party list are: Brigadier General in the Reserves Gal Hirsch and former Ambassador to the UN and Great Britain Ron Prosor.
It should be noted that Brig. Gen. Gal Hirsch got a personal proposal from Minister Gilad Erdan for a seat in the Likud list. However, Minister Erdan's proposal was not an official proposal on behalf of his party.
So far, a response from Hirsch and Prosor to Shaked and Bennett's proposal has not been published.