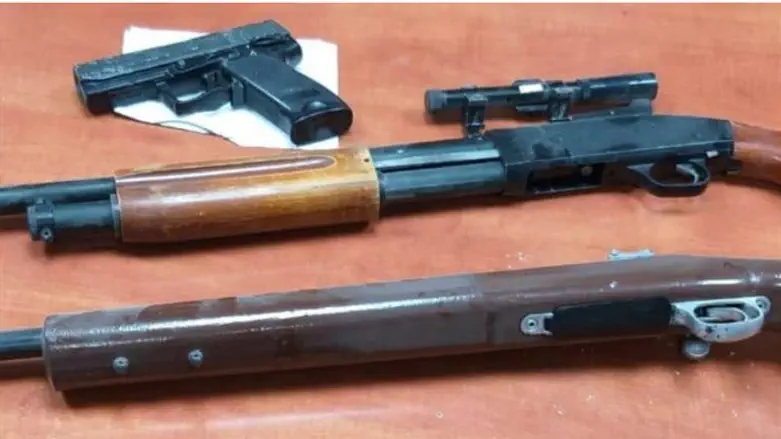 Confiscated weapons
Police spokesperson
Police units in the north, in the area of the Arab town of Arara, arrested 2 suspects in connection with a shooting incident yesterday in the city, police said. Shots were fired and a police officer was wounded from shrapnel.
Both the suspects, ages 33 and 44, are suspected in being involved in the shooting which began as a local incident and developed into a larger incident.
Police searched the area and seized 3 weapons, including automatic weapons and a pistol.
The suspects remain under arrest and will appear before the court later this evening.
The Investigation into the shooting incident is continuing.