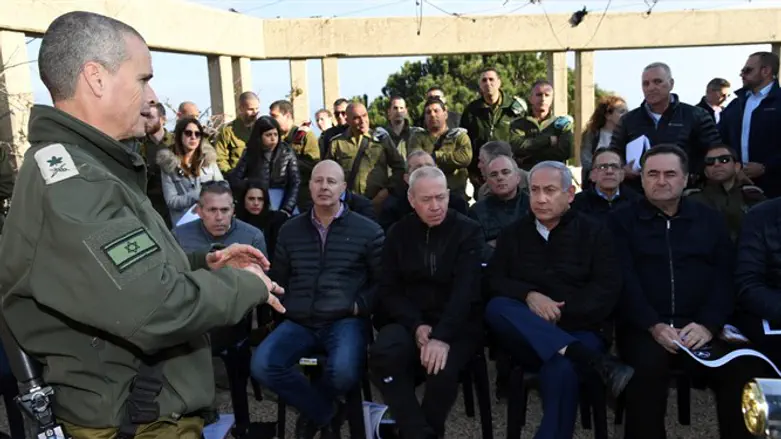 the Cabinet in the north
Chaim Tzach
Prime Minister Binyamin Netanyahu on Tuesday toured the area on the northern border where the IDF has carried out Operation Northern Shield together with the other members of the Political Security Cabinet.
The ministers ministers heard reports of the progress of Operation Northern Shield and the situation in Syria from the chief of staff, the commander of the Northern Command and other senior officers.
At the end of the tour, the prime minister said: "The IDF presented us with its actions regarding the neutralization of the tunnels. This operation is almost entirely behind us."
Netanyahu added, "There is an extraordinary job here that has denied the weapons of the tunnels from Hezbollah. which invested a lot in this. But have destroyed it for them."
Education Minister Bennett wrote on Twitter after the tour: "[We had] a thorough tour of Operation Northern Shield in the north/ The direction is good, the forces understand the mission well, and we have to be creative and proactive in order to reduce [Hezbollah's] capabilities."