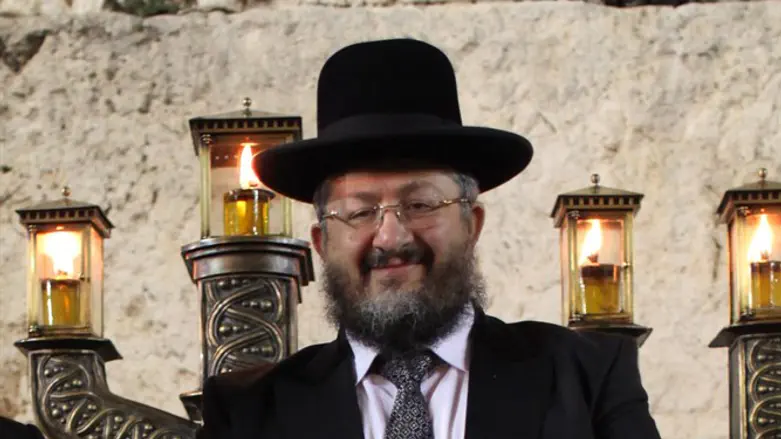 Rabbi Yehuda Deri
Flash 90
Rabbi Yehuda Deri, the chief rabbi of the southern Israeli city of Beer Sheva, sent a letter to the Ramon family reproving the decision of the late Rona Ramon to be cremated.
At the beginning of the letter the rabbi expressed condolences to the family, "We feel your pain and are participating in your great mourning.
"I was shocked to hear this morning in the media that the deceased, with her characteristic nobility, asked not to be buried, but to be cremated to prevent another funeral and unnecessary suffering for the family.
"I appeal to you on behalf of many of the Rabbis and judges of Israel and in the name of large parts of the nation to reconsider this decision and express your desire to respect the deceased as is her due and bring her to a Jewish burial in the soil she loved so much and sacrificed for it that which was most precious to her. And there she should rest in peace."