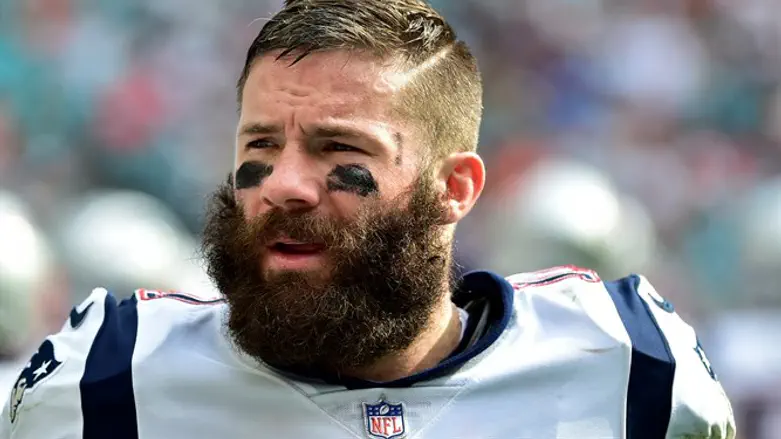 Julian Edelman
Reuters
New England Patriots wide receiver Julian Edelman on Sunday paid tribute to the 11 people who were murdered in the attack on the Tree of Life Synagogue in Pittsburgh in October, Boston's WCVB TV reported.
Edelman, who is Jewish, wore specialized cleats during pregame warmups at Heinz Field as the Patriots took on the Steelers. The right cleat featured the Star of David and the hashtag "stronger than hate".
The left cleat included the logo of the Tree of Life Synagogue.
Edelman tweeted out a picture of the cleats, along with the names of the 11 victims.
Meanwhile, New England Patriots owner Robert Kraft travelled to Pittsburgh ahead of the team's game and attended Shabbat services at the Tree of Life Synagogue, JTA reports.
After Kraft paid his respects at the site, he attended services at the nearby Rodef Shalom synagogue, where he was invited to speak. He told the congregation that as big as the Steelers-Patriots game is, attending services with Jews in Pittsburgh was even bigger to him.
Two weeks ago, a public Hanukkah candle lighting ceremony was held outside Tree of Life, attended by about 500 people.
In the days after the shooting, the Steelers held a moment of silence at their home field in honor of the victims of the Tree of Life shooting.
Immediately after the shooting, the team's logo was edited to include a Star of David, next to the words, "Stronger Than Hate."