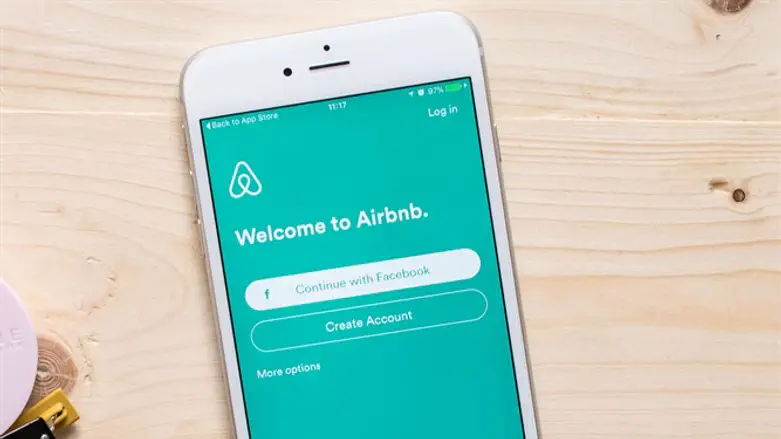 Airbnb
iStock
An independent board in Illinois voted on Wednesday afternoon to notify online lodging website Airbnb that it is violating state laws barring the economic boycott of Israel, The Washington Free Beacon reports.
Airbnb caused an uproar last month when it decided to remove listings for about 200 homes in Jewish communities in Judea and Samaria.
Tourism Minister Yariv Levin (Likud) blasted Airbnb's decision as "disgraceful and miserable" and demanded that the site cancel the decision.
Similarly, the Conference of Presidents of Major American Jewish Organizations criticized the decision and said it violates the principles of open commerce and the spirit and letter of several federal and state laws prohibiting discriminatory practices, including boycotts.
Airbnb's decision also stoked outrage on Capitol Hill. Illinois Republican Gov. Bruce Rauner and Florida Republican Gov.-elect Ron DeSantis both publicly stated that their states are examining whether Airbnb violated laws barring US companies from engaging with the BDS movement.
With the decision on Wednesday, noted The Free Beacon, Illinois became the first state to take firm action against Airbnb.
The Illinois Investment Policy Board Committee on Israel Boycott Restrictions, which includes appointees of the governor and representatives of the state pension board, unanimously voted to notify Airbnb that it is in violation of state laws.
Shortly after, the full board also unanimously voted to notify Airbnb, which now has 90 days to respond before it is blacklisted in Illinois.
One former top Illinois state official who was involved in creating anti-BDS legislation mandating Illinois divest from any company backing Israel boycotts, the nation's first, told The Free Beacon that a blacklisting by the state could negatively impact Airbnb when it goes public in the near future.
"This is a watershed moment for anti-BDS laws in America," the source said. "If I'm an investor looking at a possible IPO next year, this is very worrisome."
Two weeks ago, a group of Jewish Americans sued Airbnb Inc. in a US federal court following its decision to boycott Israeli communities, accusing the company of religious discrimination.
A separate lawsuit challenging Airbnb's policy was filed in a Jerusalem court on November 22.