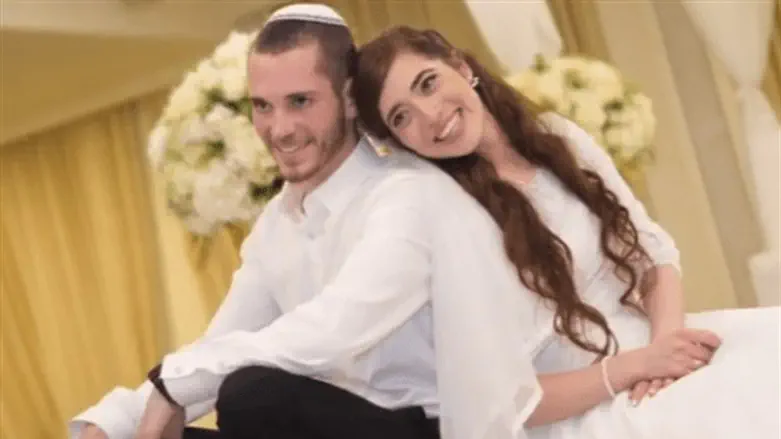 Shira Ish-Ran and her husband
Courtesy of the family
The condition of the Israeli mother wounded in a terrorist shooting attack north of Jerusalem Sunday night has continued to improve, doctors said Tuesday morning, adding that she has woken up and is able to communicate with those around her.
Shira Ish-Ran was wounded, along with her husband and five other victims, in the drive-by shooting attack Sunday night at a bus stop next to the Israeli town of Ofra, north of Jerusalem. She was evacuated in critical condition to Shaare Zedek Medical Center in Jerusalem, where doctors performed an emergency caesarian section to deliver her son, who was in the 30th week of pregnancy at the time of the attack.
On Monday, doctors at Shaare Zedek told journalists that Shira Ish-Ran's condition continued to show improvement, adding that she was fully conscious and able to communicate with hospital staff.
Shira's husband, Amichai Ish-Ran, also showed a slight improvement, doctors said.
The couple's son, however, remains in very serious condition, following the emergency delivery.
Israeli security forces, including the IDF, Border Police, and Sin Bet internal security agency continue their manhunt for the terrorists responsible for Sunday's attack.