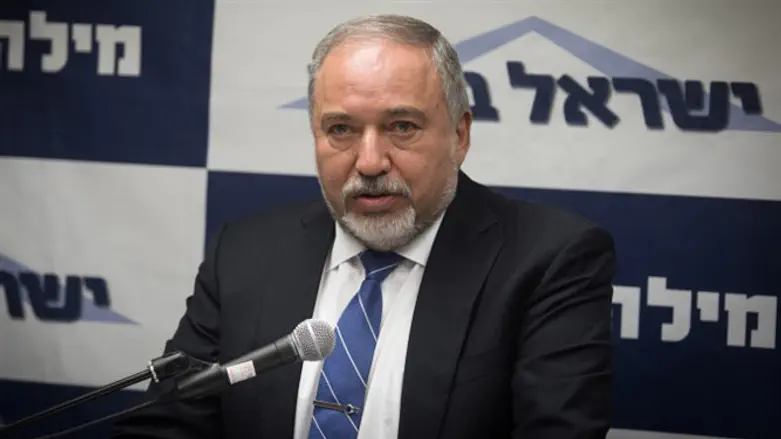 Avigdor Liberman
Hadas Parush/Flash90
Former Defense Minister Avigdor Liberman linked the Hamas response to the attack at the Ofra junction with the recent transfer of funds to the Hamas terrorist organization in Gaza.
"We got rags. We got nothing. The State of Israel came out below ground," Liberman said of the ceasefire with Hamas at the weekly Yisrael Beiteinu faction meeting.
"I demand that the prime minister announce that because Hamas has welcomed terror, we are stopping the transfer of diesel and money to Hamas," Liberman added.
Six people, including a pregnant 30-year-old woman, were wounded Sunday night when terrorists opened fire from a car as it passed by a bus stop outside of Ofra, north of Jerusalem.
Hamas hailed the attack Sunday night, calling it a 'blessed shooting'.
Liberman also referred to the intention to appoint Haifa city councilman Raja Za'tara, who previously expressed his support for terrorist organizations, as the deputy mayor.
Liberman said his party would initiate legislation that would prevent Za'tara from serving as Haifa's deputy mayor if the prime minister did not do so. He said such a law could be passed in one day. "I want to see that the coalition will oppose this."