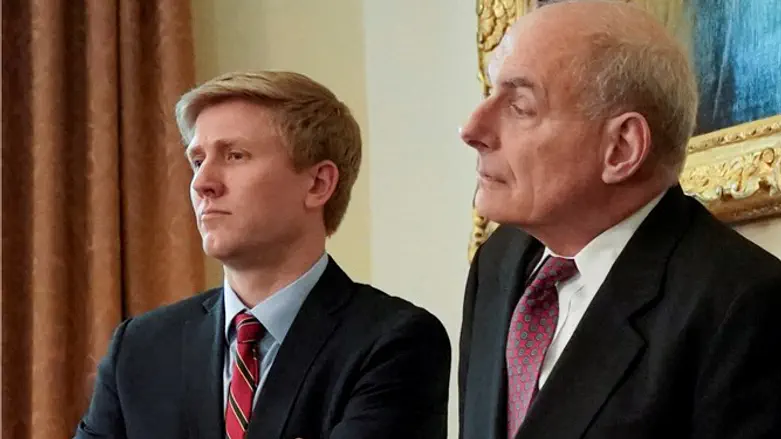 Nick Ayers (L) and John Kelly (R)
Reuters
Nick Ayers, an aide to US Vice President Mike Pence who was reportedly a leading candidate to serve as White House of Chief of Staff, will not take on that role.
Ayers announced in a tweet on Sunday that he would be leaving the White House at the end of year.
"Thank you @realDonaldTrump, @VP, and my great colleagues for the honor to serve our Nation at The White House. I will be departing at the end of the year but will work with the #MAGA team to advance the cause," he wrote.
White House officials said on Saturday that Ayers, who has served in the administration as the chief of staff to Pence for the last 17 months, was being considered by President Donald Trump to replace John Kelly. Trump confirmed on Saturday that Kelly will leave his post by the end of the year.
Before Ayers' announcement, a White House official told CNN that Ayers will not be taking the job as White House Chief of Staff because the President and Ayers could not agree to terms.
Trump reportedly pushed Ayers to commit to two years on the job, but he declined. He has young children, he told the President, and wants to move back to his home state of Georgia. He offered to become chief of staff temporarily, but Trump insisted on a two-year commitment.
Kelly, a former general, was hired to reign in Trump's freewheeling White House instead of Reince Priebus, and quickly made his mark, pushing out former aides Steve Bannon and Anthony Scaramucci.
Reports going back as far as October of 2017 spoke of a split between Kelly and Trump, and said that Kelly would soon depart the White House.