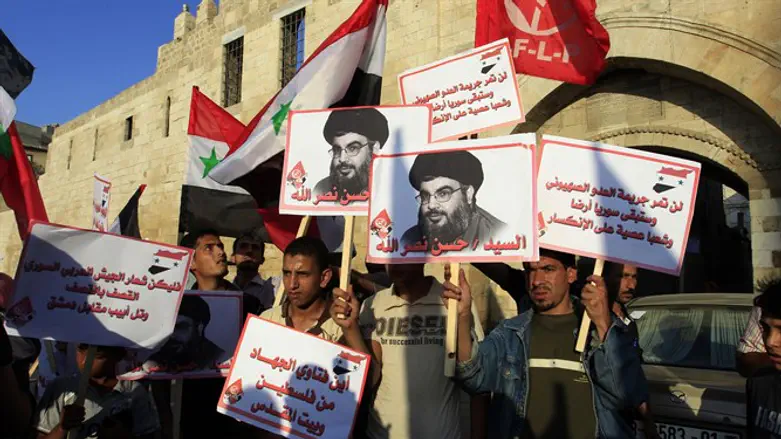 Flags of Nasrallah, PFLP, Syria
Flash 90
The Interior Ministry Director General will examine whether Hadash faction Chairman Haifa city councilor Raja Za'tara, who is appointed deputy mayor, supported the terrorist organizations Hezbollah and Hamas.
The examination will be carried out following instructions from Interior Minister Aryeh Deri not to appoint him as a paid deputy mayor.
On Saturday evening, Interior Ministry legal advisor Attorney Yehuda Zemrat informed Deri that Za'tara was denying some allegations against him.
Minister Deri instructed Interior Ministry Director General Mordechai Cohen to conduct a comprehensive investigation into the allegations against Za'tara and, at the end of the hearing, to ask Attorney General Avihai Mandelblit to decide whether Deri would be authorized to block wages to Za'tara if he is appointed deputy mayor.
MK Yoav Kish (Likud) asked Minister Deri to intervene in the matter in a letter that said "in recent days details have been published about the latter's activities, including his declared support for the terrorist organization Hamas, his actions and calls against the State of Israel. Today the law does not prevent the mayor from appointing such a person as deputy mayor while the city council may, but at least his salary is within the minister's authority to prevent."