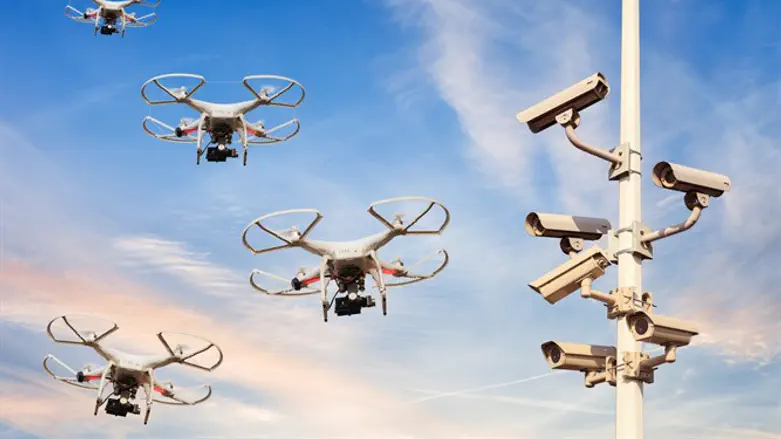 Drones and cameras
iStock
Israel's Prison Service and the Shin Bet internal security service foiled an attempt to smuggle cell phones to imprisoned terrorists via drone.
The smuggling attempt occurred from 2016 until last month and was coordinated by terrorists that were known to the Shin Bet.
Authorities first caught on to the scheme after a drone piloted by the terrorists crashed next to Nafha Prison in Southern Israel. A search of the vehicle used by the drone operators revealed several additional cellular phones, as well as a large amount of cash and written material.
Further investigations revealed that the drone operators were well trained and had coordinated the day and time that the air drops would take place. The phones would have been used to plan additional terror attacks from within Israel.
"The smuggling of these kinds of phones gives tools in the hands of those terrorist operatives who eventually enable them to advance their efforts," said a security source.
Israel has scuttled a slew of smuggling attempts recently as terrorists constantly attempt to get their hands on smartphones.
In November, Border Police arrested an 18-year-old Palestinian Arab who illegally infiltrated into Israel, with eight mobile phones, five keyboards, 19 SIM cards. The detainee revealed during interrogation that he planned on smuggling the equipment into Ofer Prison.
In 2017, former MK Basel Ghattas (Joint Arab List) was convicted after he smuggled cellular devices to terrorists – including convicted murderers – that were being held in Israeli prisons.