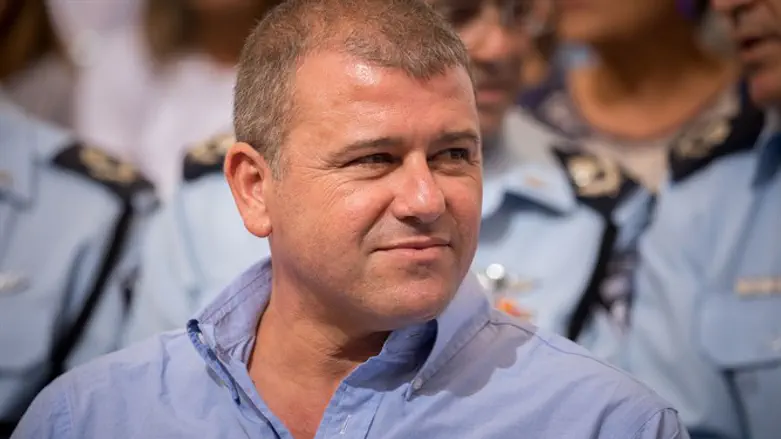 Moshe Edri
Yonatan Sindel/Flash90
The associates of retired Maj. Gen. Moshe Edri slammed the 'slander campaign' Edri has endured since he was nominated for the post of commissioner of police.
The associates respond to media reports that Edri met with the polygraph examiner prior to the examination, and did not report it as is customary.
"It should be clarified that before the committee decided on its demand for a polygraph test, and even before the Attorney General determined the identity of the polygraph institute, Major General Edri appealed for consultation regarding his ability to receive a polygraph test if necessary if necessary.
"In consultation, no preparation was made for the polygraph, and, in complete contrast to the description in the article, Major Edri did not agree or request anything from the examiner. In any event, this investigation would have been carried out by Major General Edri even after the committee's decision," the added.
Edri's associates clarified that "Major General Edri did not know the examiner and never hired her services, but met her as a certified examiner for conducting polygraph tests. He had nothing to do with the examiner except for the medical consultation meeting that took place between them, as stated, even before the committee decided that he should carry out an occupational polygraph test."
"Major General Edri responded to the committee's request for the immediate implementation of the investigation and did not determine the identity of the institute or the examiner. Retired Superintendent Edri successfully passed the polygraph examination, which is a professional check, which he is willing to carry out at any institute he is required to."
"Any attempt to present things differently is part of a planned campaign to harm the good name of Maj. Gen. (retired) Edri," added the associates of the designated police commissioner.