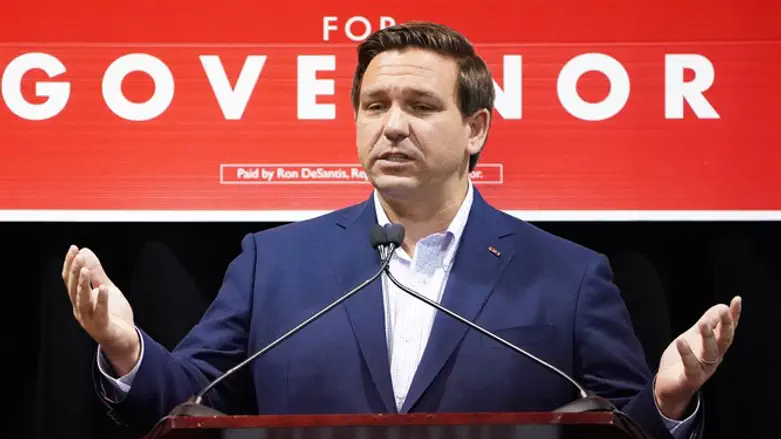 Ron DeSantis
Reuters
Florida's Governor-elect Ron DeSantis visited a Jewish day school on his first visit to south Florida since clinching the election.
Santis and Lieutenant Governor-elect Jeanette Nuñez on Monday visited Brauser Maimonides Academy Jewish Day School in Fort Lauderdale. He discussed scholarship money, and funding for safety with school officials, the local CBS affiliate reported.
"One of the concerns is, unfortunately, the need for school security particularly at these Jewish day schools, given recent events. I'm 100 percent supportive of continuing," DeSantis said.
DeSantis said during the visit that he continues to support school choice programs, including tax credit scholarships that benefit more than 105,000 students in non-public schools around the state, of which 2,800 students are attending Jewish day schools.
"School choice programs are working in Florida," DeSantis told representatives of the Teach Florida Jewish advocacy group, a project of the Orthodox Union. "We have 70,000 students on waiting lists, and many more families wanting the same choice. We have to work to deliver that and you can count on me to do it."
According to Teach Florida, there was a 238 percent increase in voting in the Orthodox Jewish community in Florida in the Aug. 28 primary, and that 70 percent of Orthodox Jews in Florida participated in the general election