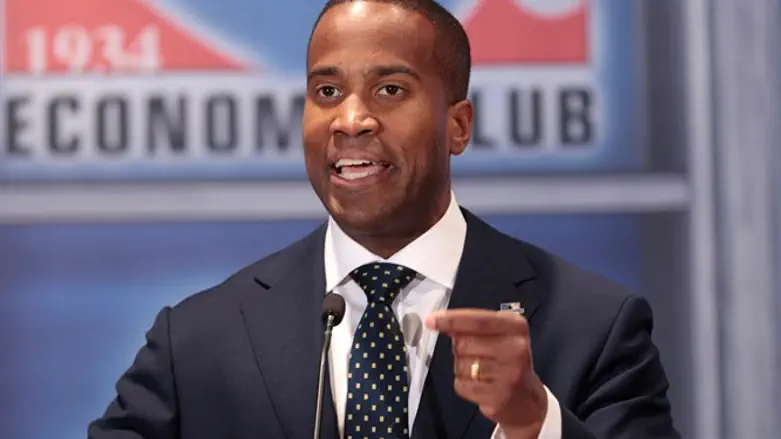 John James
Reuters
US President Donald Trump is considering Michigan businessman John James, who lost a November election to Senator Debbie Stabenow, to replace United Nations Ambassador Nikki Haley, The Detroit News reported on Monday.
James, a Republican from Farmington Hills, tried to unseat Stabenow, a Lansing Democrat, in a traditional Democratic presidential state that helped Trump win the presidency in 2016. He lost to the incumbent senator 46 to 52 percent, making it a closer race than polls initially suggested.
The Trump administration is considering putting a person without ambassador's experience into the job, a source familiar with the matter told The Detroit News.
James, an Iraq War veteran who flew Apache helicopters, has never been an ambassador, but a source said a person with ambassador's experience would likely be his deputy if he is chosen.
Haley announced last month that she will exit the administration by the end of 2018, citing her desire to "take a break" from public service.
Since then, a number of names have been floated around as possible replacements, including Richard Grenell, the US ambassador to Germany, former White House aide Dina Powell, the US ambassador to Canada Kelly Craft and State Department spokeswoman Heather Nauert.
While Trump recently indicated he would prefer that Haley's successor be a woman, he also noted he is still considering several people for the position.
A White House spokesman told The Detroit News on Monday he had "no personnel announcements at this time." A call to James' office was not returned.
James visited Washington D.C. last week to meet and interview with Trump, Secretary of State Mike Pompeo, and National Security Adviser John Bolton, a source told Fox News.
If he is not tapped for the UN job, Republican experts have said James should consider another run for Senate in 2020 against Democratic Sen. Gary Peters of Bloomfield Township