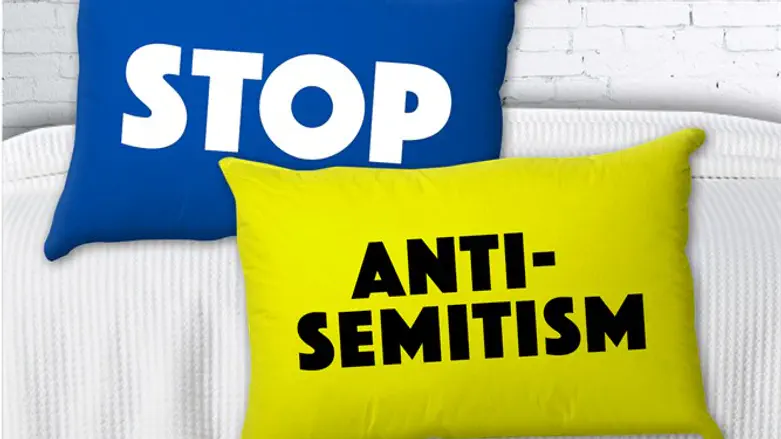 Airbnb boycott
World Likud
The World Likud Movement has called for a boycott of the online lodging marketplace, AirBnB, after the company blacklisted Jewish-owned properties in Judea and Samaria.
In a statement released Sunday evening, the World Likud Movement accused the San Francisco-based company of anti-Semitism in singling out Jewish properties in Judea and Samaria.
"Stop Anti-Semitism – Boycott AirBnB" the call to action reads.
We, the undersigned, call for the boycott of AirBnB, which surrendered to false interests and Antisemitic parties and decided to remove from its platform of Jewish-owned apartments that are legally registered in Judea and Samaria.

It is beyond hypocritical when AirBnB markets vacation apartments in Gaza, which is occupied by the Hamas terrorist organization, and in northern Cyprus, which was brutally occupied by Turkey.

The decision to remove the apartments in Judea and Samaria is based on direct discrimination against Jews and the State of Israel. We will not allow incitement against parts of the State of Israel nor will we tolerate discrimination based on place of residence.

Therefore, we, the undersigned, call upon the public to boycott the AirBnB website until it returns from its Antisemitic and hallucinatory decision to remove legally Jewish-owned apartments located in Judea and Samaria.
Supporters can pledge their support for the boycott here.
Last week, AirBnB announced that it would no longer list properties in Jewish communities in Judea and Samaria, following years of criticism of the company for allowing such listings.
About 200 homes in Judea and Samaria had been listed on Airbnb prior to the announcement. Anti-Israel activists have long targeted Airbnb for including listings in so-called "illegal settlements" in Judea and Samaria.