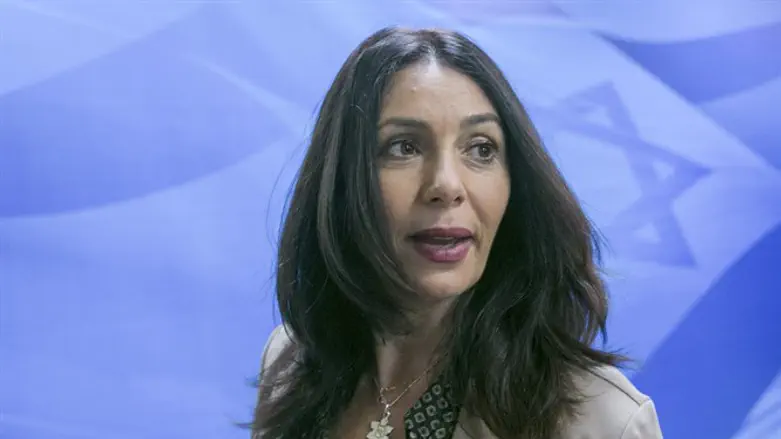 Miri Regev
Flash 90
Culture and Sports Minister Miri Regev referred today to the Cultural Loyalty Law that is due to come up for second and third readings in the Knesset tomorrow, and to reports that MK Avigdor Liberman is expected to vote against the bill.
"This law is a real test for the national camp, it's an important law, it is right and it must pass. The time has come to pass the law that does justice to the victims of terror and their families," said Minister Regev.
"I don't believe Liberman will vote against the law together with Ahmed Tibi and award a prize to terrorists and terror in the form of financing glorifying terrorists from state funds," she added.
Minister Regev stressed, "It's inconceivable that Liberman, who insists on passing the death penalty for terrorists, will join hands with Ahmed Tibi to glorify those terrorists.
"I believe that Liberman, who supported the bill all along the way, as did members of his faction - who even sent me letters asking me to deny funding to cultural institutions and teachers who put out content that harms the State of Israel - would vote against the law. They understand its importance. If at the end of the day Liberman decides to vote against the Law and topple it, I'm certain that the public will punish him at the ballot box," she emphasized.
רגב: ליברמן יצביע עם אחמד טיבי?