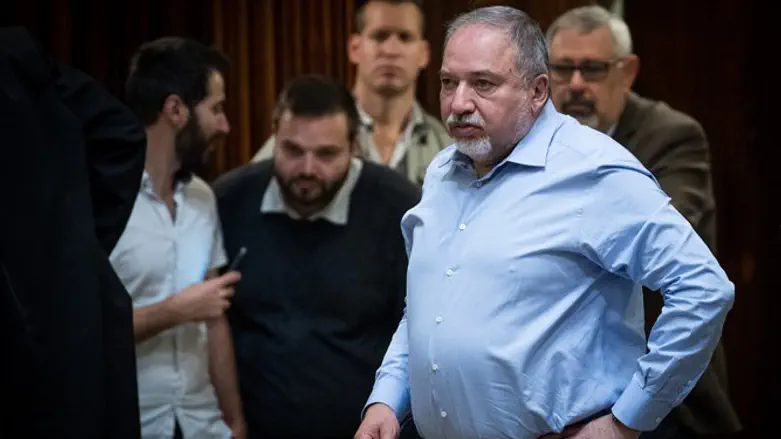 Liberman
Flash 90
Enactment of the Cultural Loyalty Law that was supposed to end tomorrow with a final vote in second and third readings in the Knesset plenum may be delayed.
The reason for the possible delay is Knesset Members' reservations about the proposal, and the fear that they may not be able to recruit a majority.
MK Benny Begin (Likud) told Coalition Chairman MK Dudi Amsalem (Likud) he would not support the Law. Earlier MK Rachel Azaria (Kulanu) said it would be difficult to support the bill.
The coalition initially estimated that the Yisrael Beytenu party that supports the bill would help obtain the required majority, but Yisrael Beytenu is now stipulating conditions for supporting the law.
Yisrael Beytenu explained that support for the Cultural Loyalty Law will be conditioned on even before the legislation passed, the first reading of the bill stipulating the death penalty for terrorists pass, as well as another proposal to cancel one-third of prison term cutoffs for terrorists.
Yisrael Beytenu Knesset faction Chairman MK Robert Ilatov updated coalition chairman Dudi Amsalem on the demand, but has yet to receive a response from the coalition.