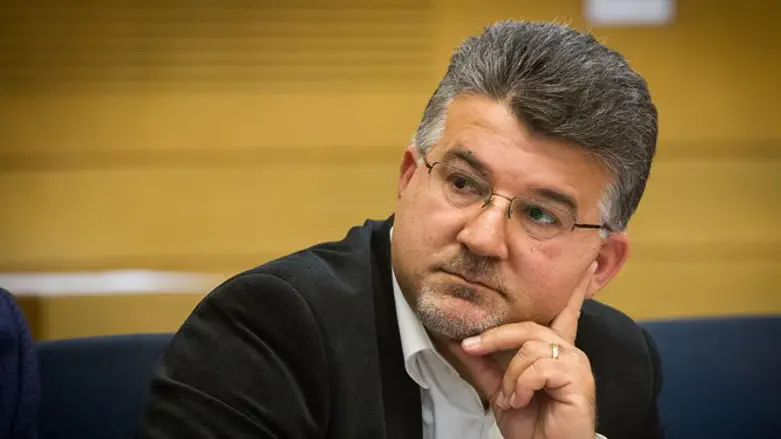 MK Yousef Jabareen
Miriam Alster/Flash 90
Four representatives of the UN Human Rights Council are demanding clarifications from the Israeli government regarding the Nationality Law and the damage which, they claim, it is causing to the Arab minority in Israel.
The representatives are demanding that the clarifications be received within 60 days, and have threatened to initiate a condemnation of Israel that will be put to a vote in the Human Rights Council.
The Nationality Law, which was approved by the Knesset several months ago, states that Israel is the Jewish people's nation state and establishes as law Israel's flag, symbols, the Hebrew language, and various other items mentioned in the Declaration of Independence.
The law does not affect the rights of minority citizens in Israel, but has been criticized by Arab countries which claimed that it is discriminatory.
Hadashot TV reported on Thursday that the UN demands for Israel came following complaints filed by the High Follow-Up Committee for Arab Citizens of Israel and MKs from the Arab Joint List, headed by MK Yousef Jabareen, who promised that "we will not rest until the UN condemns Israel publicly."
In September, a delegation of Arab MKs held a series of meetings at the United Nations Human Rights Council as part of their efforts against the national law. The delegation met with United Nations Deputy High Commissioner for Human Rights, Kate Gilmore, as well as with several other UN officials.
Israel's ambassador to the United Nations, Danny Danon, said in response, "The Council has no right to demand anything from us until it removes its clear bias against the State of Israel. This is another product of a campaign of lies and slander directed by some Arab Knesset members against the State of Israel in cooperation with anti-Israel elements in the diplomatic arena."