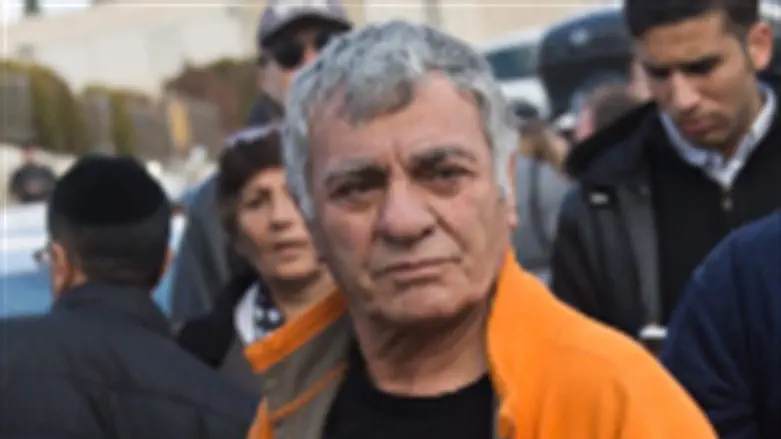 Gavri Banai
צילום: Hadas Parush/Flash90
Israeli actor Gavri Banai made it clear Tuesday afternoon that he would not attend an event of the extreme leftist Machsom Watch at the Tel Aviv Cinematheque, which is due to take place next month.
Banai was invited to read letters written by terrorists during the event. However, his name was removed from the event website after a report by Arutz Sheva.
Banai stated that he was never to participate in the event and did not know how his name appeared on the website.
Earlier today, Banai had a heated exchange with radio host Sharon Gal on the Gali Yisrael radio program.
Gal said in a phone conversation: "You're going to read terrorist letters at the Cinematheque, I'm trying to understand what the matter is."
Banai responded by yelling an obscenity at Gal and hanging up,