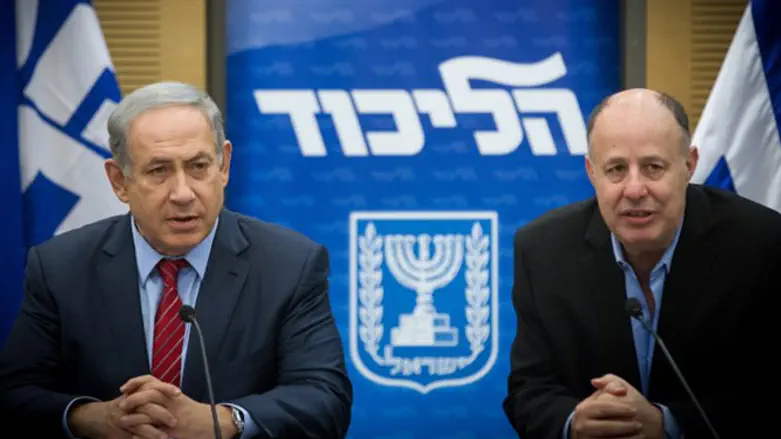 Binyamin Netanyahu and Tzachi Hanegbi
FLASH90
Close confidants to Prime Minister Netanyahu predict that new elections are on the way following outgoing Defense Minister Avigdor Liberman's resignation on Wednesday.
"We're going to elections, we just have to set the date," Minister of Regional Coordination Tzachi Hanegbi told 103FM on Friday. "There are considerations here and there. In any case, the term of office of this government will not belong."
Hanegbi's remarks were echoed by Tourism Minister Yariv Levin, who also predicted the end of the government's term. "All the coalition partners will have to make a decision early this week if they want to move ahead of the elections," said Levin.
"Bennett's desire to serve in one role or another is legitimate, but the discourse should be of dialogue and not dictating dictates "
Bennett will meet with Prime Minister Netanyahu on Friday in what might be a last-ditch effort to avoid new elections.
Bennett is expected to reiterate to the prime minister that he will pull the Jewish Home out of the coalition if he is not appointed defense minister. Bennett currently serves as Education Minister and Minister for Diaspora Affairs.