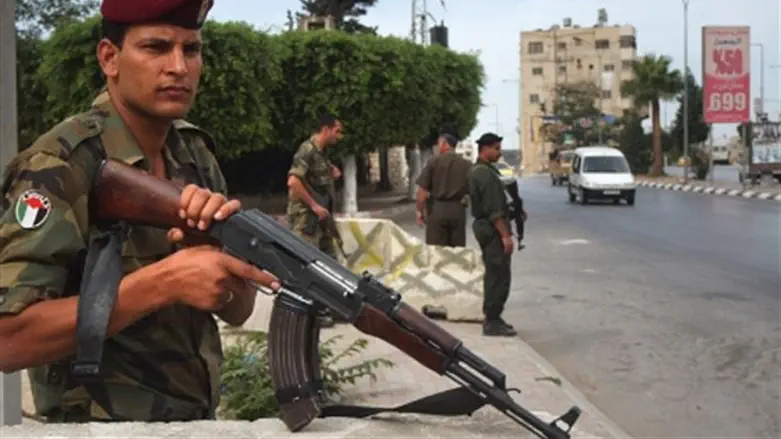 PA police officer
Flash 90
Hevron police chief Ahmed Abu Rab was suspended on Wednesday after being documented helping IDF soldiers change the tires of the military jeep they were driving in.
In an incident that took place on Monday in the area of the village of Yatta in the South Hevron hills, a military patrol car was stuck due to a puncture in one of its tires. The commander of the Palestinian Authority police force who was in the area together with a local Fatah official stopped and helped the soldiers.
Abu Rab was then suspended by Palestinian police commissioner Hazem Atallah, who summoned him to a hearing that is expected to take place today at police headquarters in Ramallah.