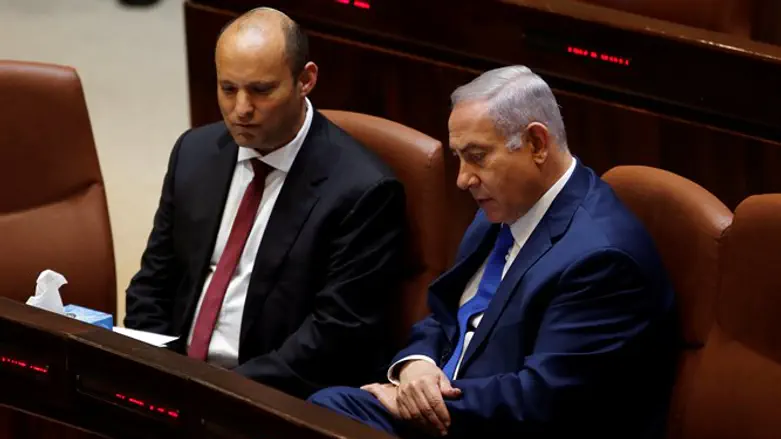 Bennett and Netanyahu
Reuters
Officials in the Prime Minister's Office say that Prime Minister Binyamin Netanyahu will meet with Minister Naftali Bennett today, Thursday, and discuss with him the demand to receive the defense portfolio.

According to the officials, Netanyahu will meet today with all the heads of the coalition factions in order to decide whether to continue the coalition or advance elections.

On Wednesday, the Jewish Home faction convened in the wake of the resignation of Defense Minister Avigdor Liberman, during which the faction unanimously voted in favor of the decision to demand the defense portfolio.
"A government without deterrence is not a right-wing government. Without taking responsibility for the national task of changing the security situation together with the prime minister, there is no point in continuing the government's existence," the faction said.
In addition, the faction empowered the party chairman, Minister Naftali Bennett, to independently make any decision on this issue.