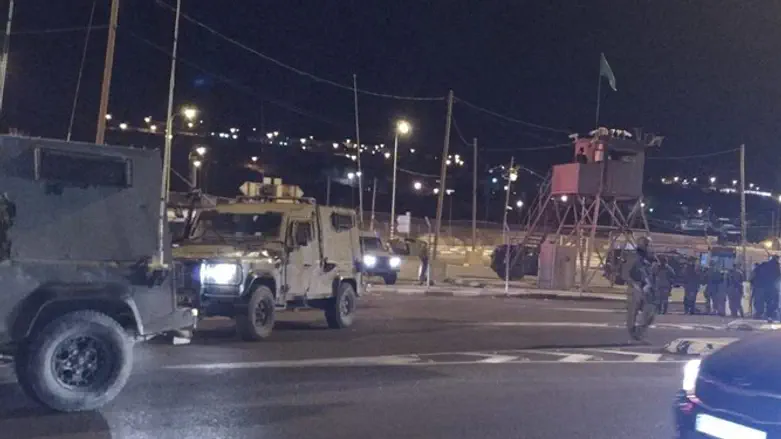 Tapuah checkpoint on Saturday night
Haim Perlman/TPS
A suspicious vehicle arrived on Saturday night at the Tapuah checkpoint in Samaria, where Border Police officers were stationed.
As the driver was being inspected by the officers, he began driving wildly and fled the scene, while endangering the lives of the officers.
The Border Police said that there were no injuries in the incident and that the testimonies from the scene indicate that the incident was not a terrorist attack.
Security forces are continuing to search for the driver