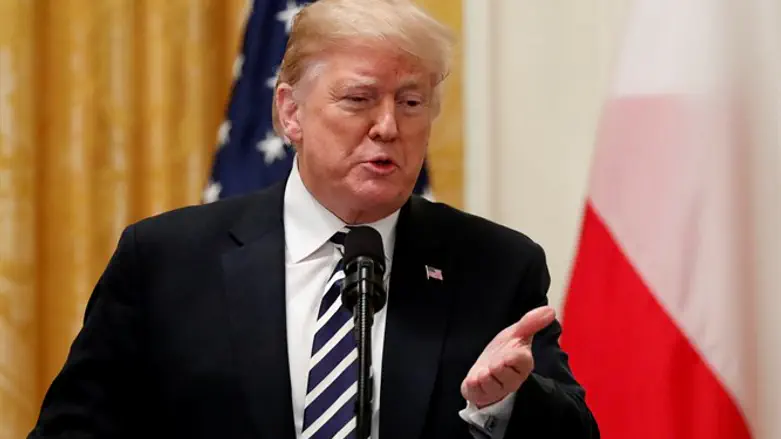 Donald Trump
Reuters
US President Donald Trump said on Monday he will announce a candidate for the post of UN ambassador this week, The Associated Press reported.
Asked about the opening, Trump told reporters that "I will announce before the end of the week." Trump departs Washington on Friday for a trip to Paris.
Nikki Haley, the current US ambassador to the UN, announced last month that she will exit the administration by the end of 2018, citing her desire to "take a break" from public service.
Trump last week indicated that State Department spokeswoman Heather Nauert is under serious consideration to replace Haley. He added that Nauert, a former Fox News reporter, is "excellent" and has "been a supporter for a long time."
Other candidates Trump has considered since Haley's announcement include Richard Grenell, the US ambassador to Germany, former White House aide Dina Powell, the US ambassador to Canada, Kelly Craft and the US ambassador to France, Jamie McCourt.
Trump recently indicated he would prefer that Haley's successor be a woman, but noted he is still considering several people for the position.