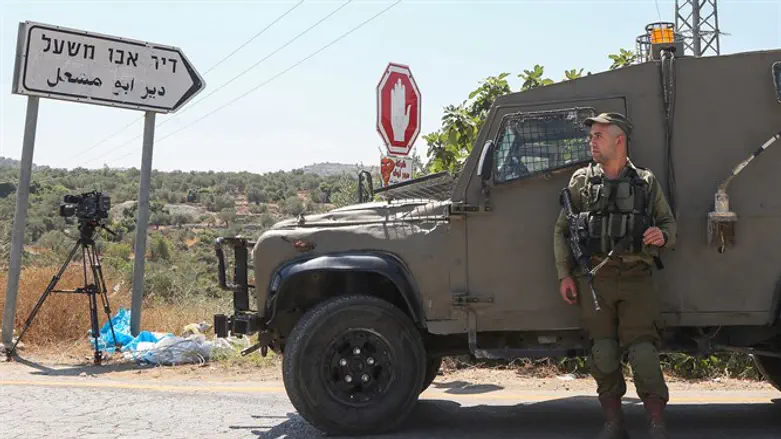 Entrance, Deir Abu Mashaal
Flash 90
About 300 people, residents of Neve Tzuf and Ateret, blocked the entrance to the village of Deir Abu Mashaal on Route 465 last night in protest against increased attacks in the area.
Residents report an alarming increase in rock and firebomb attacks, as well as burning tires and improvised explosive devices.
"It is inconceivable that the Arabs continue their routines as they harm the daily life of the Jews," the residents say, noting that they throw rocks and firebombs from the vineyards during olive harvest and demand that security forces close the entrance to Deir Abu Mashaal, as residents are attacked almost daily on their way home, and sometimes several times a day.
During the event a Jewish minor was arrested. Honeinu legal aid association is assisting him.
Deir Abu Mashaal rock throwers
Flash 90