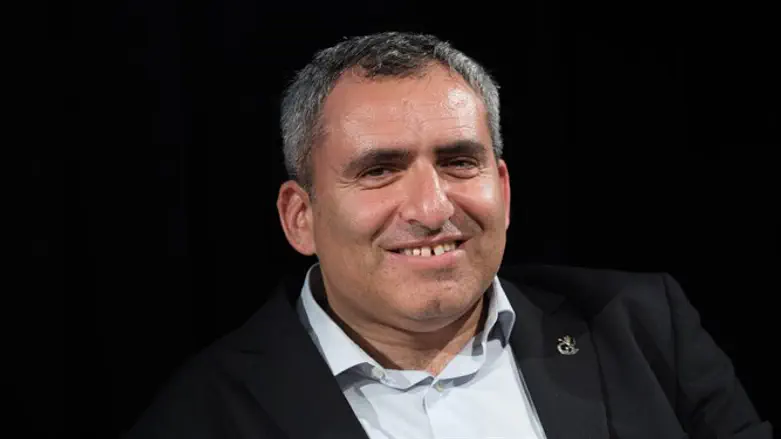 Jerusalem mayoral candidate Zeev Elkin
Flash 90
Fresh off his shock first-round exit in the Jerusalem mayoral race, Jerusalem Affairs Minister Ze'ev Elkin spent the weekend in Hevron as part of the annual 'Shabbat Hevron' celebration.
Elkin, who arrived along with Knesset Speaker Yuli Edelstein, is also acting prime minister while Netanyahu spending the weekend in Europe.
Elkin participated in a panel devoted to the topic "The State of Israel is Jewish and/or Democratic," and delivered sermons on the weekly Torah portion in several places, including a festive evening service at the Yitzhak Hall in the Cave of the Patriarchs.
"The patriarch Abraham Avinu did not make do with purchasing the Cave of the Patriarchs for burial purposes, he also purchased a whole field and moved to Hebron to work the fields," said Elkin.
"The Ministry of Jerusalem and the Ministry of Heritage has in recent years promoted a number of important projects in Hebron and Kiryat Arba, including a large government decision to establish the Museum of Jewish Heritage in Hebron, which was approved in recent weeks, but first of all I am proud that we have made several decisions over the last year," said Elkin.
"Hevron should not only be a magnificent heritage site, but a place for large Jewish settlement, which will constitute a link in the chain of generations of the history of the Jewish community in Hebron."