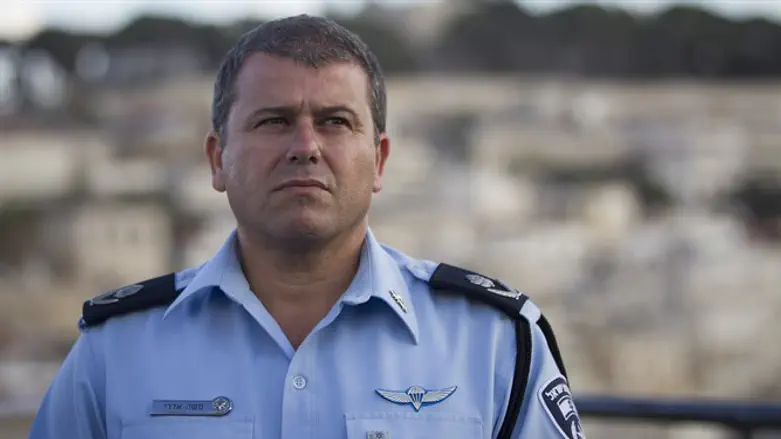 Moshe 'Chico' Ederi
Flash 90
Public Security Minister Gilad Erdan announced on Friday that he will recommend Moshe 'Chico' Edri replace Roni Alsheikh as Israel's next police commissioner.
Edri beat out fellow police generals Yoram Halevi and David Bitan.
"Retired Major General Moshe Edri has impressive and proven command capabilities, along with many years of experience in a wide range of positions in the Israel Police and with great knowledge of the challenges facing the police in the coming years," said Erdan.
Moshe (Chico) Edri, married and father of three, holds a BA in Land of Israel studies from Bar Ilan University and an MA in Middle Eastern studies from Tel Aviv University and lives in Kfar Oranim. Edri, 51, has been serving in the Israel Police since 1990. He is a graduate of a religious high school in Kiryat Shmuel and served in the IDF as deputy commander of the Golani reconnaissance unit.
Following his discharge from the IDF, he joined the police and served in various command and field positions, including the commander of the Taybe police station, the commander of the Kfar Saba station, the commander of the Yarkon district, the commander of the Etgar unit, and headed the traffic police.
Edri has also commanded both the Jerusalem District and the Tel Aviv District.