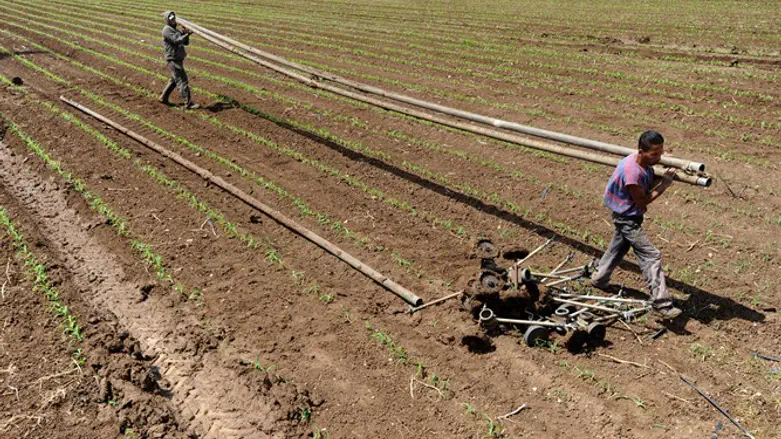 Agricultural operation
Flash 90
A new report to be presented today to the Knesset by the Regavim movement reveals that the Palestinian Authority is financing a strategic takeover of Judea and Samaria territories through an orchestrated and extensive agricultural operation.
The report, parts of which were published this morning in Israel Hayom, says the operation follows an orderly plan, especially in Area C under full Israeli control, to determine facts-on-the-ground that will determine the areas as "Palestinian".
The report's timing is significant, in light of Prime Minister Binyamin Netanyahu's order two weeks ago to postpone evacuating the illegal Bedouin outpost Khan al-Ahmar despite Supreme Court approval to evacuate and demolish it.
The report's authors attack government response to the land takeover described therein, calling it "weak to the point of indetectable".
According to the findings, the operation is carried out in three ways. The first is to pave and build hundreds of kilometers of agricultural roads enabling access to land at strategic points including the Jordan Valley, Gush Etzion, Ariel, Samaria, Mount Hevron, East Binyamin, and more.
Another means is taking over water sources, including springs near Israeli communities, digging networks of water cisterns in desert areas, constructing drainage basins, diverting streams, deploying hundreds of kilometers of water pipes, and constructing water reservoirs.
The third method is seizing land via agricultural activity. The scope of this operation covers thousands of dunams. The report describes the deliberate choice of strategic political and security areas, and exposes the organizations planning and leading the operation.