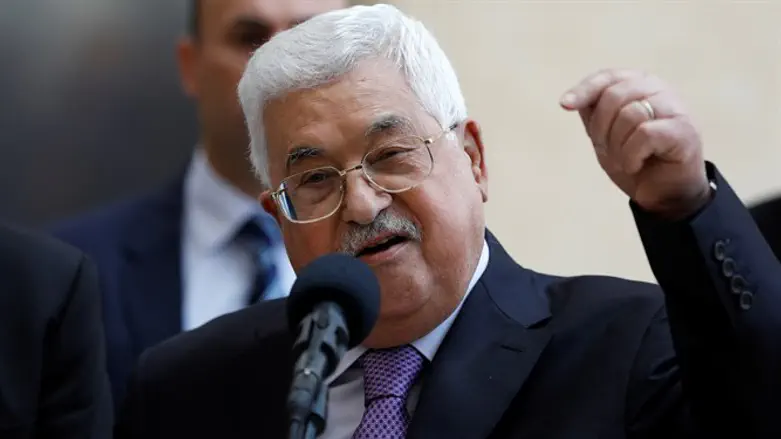 Mahmoud Abbas
Reuters
The Palestinian Authority's Central News Agency (Wafa) reported Monday that the PLO Central Committee in Ramallah had decided to cancel recognition of Israel until it recognized a Palestinian state on the 1967 border with eastern Jerusalem as its capital.
The PLO's Central Council, headed by PA chairman Mahmoud Abbas, stated that "this decision was made in light of Israel's continued denial of the signed agreements." It was also decided to revoke the validity of the Oslo Accords.
The Council also made a decision to cease security coordination with Israel in all its aspects, economic separation and taking practical steps to realize the independence of the sovereign state of Palestine.
The Palestinian Authority has never accepted the legitimacy of Israel as a Jewish State, and the PLO charter continues to reject the existence of the State of Israel despite the provision of such recognition in the Oslo Accords.