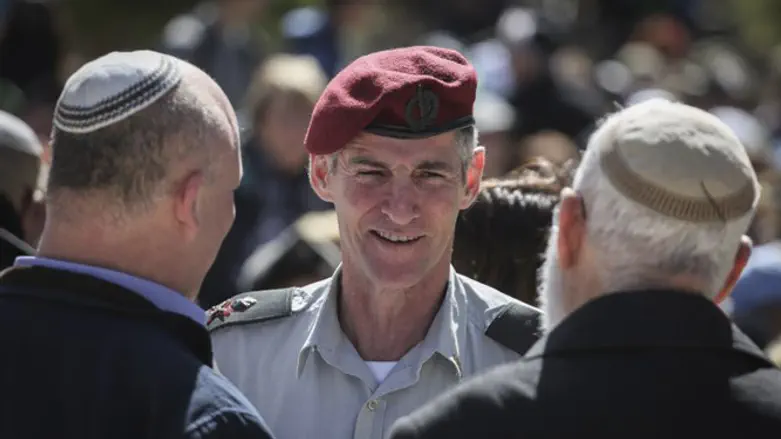 Deputy Chief of Staff Yair Golan
Hadas Parush/Flash90
IDF General Yair Golan said that he doesn't regret making his famous speech comparing Israel to 1930's Germany despite it likely hurting his chances in the race for Israel's next Chief of Staff.
"We have an excellent army, I wish success for Kochavi and do not regret the things I said at [Kibbutz] Massuah. I was not raised to regret the truth," Golan told Reshet Bet.
On Friday, Defense Minister Avigdor Liberman announced that he has selected Deputy Chief of Staff Maj. Gen. Aviv Kochavi to succeed Lt. Gen. Gadi Eisenkot as the next IDF Chief of Staff.
Kochavi was widely expected to replace Eizenkot. Friday's announcement marks the height of Kochavi's meteoric rise from a paratrooper to a high-ranking officer considered one of the most brilliant in the military.
Golan had said on Holocaust Memorial Day back in 2016 that "If there is something that scares me about the memory of the Holocaust, it is the identification of horrifying processes that occurred in Europe in general and Germany in particular – 70, 80 and 90 years ago – and finding evidence of them here among us, today, in 2016."