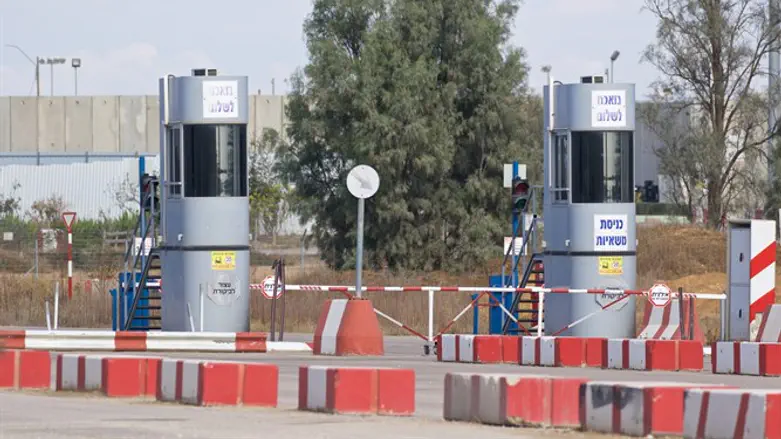 Kerem Shalom crossing
Yoav Horovitz, Flash 90
Defense Minister Avigdor Liberman held a special consultation following the decrease in the number of violent incidents this weekend around the Gaza Strip fence, followed by a decision to open the Erez crossing bordering and the Kerem Shalom crossing.

Among the details that led Liberman to accept the decision were efforts by senior Hamas figures to restrain the various organizations and halt the pace of recent terrorist attacks.
In the summary of the border demonstrations on Friday, the events were defined as the most calm in seven weeks. About 10,000 residents of Gaza demonstrated in front of the fence, compared to events in which some 50,000 people took part in the past. In addition, most of the incidents did not reach the fence itself, but maintained a distance from it and, compared with events of previous weeks, relatively few explosives were thrown at the fence and at IDF forces.

Another issue to be discussed by Liberman in the coming days is Israeli approval for the continued flow of Qatari fuel into the Gaza Strip, a move that began with Liberman's instructions a few days ago but was stopped after the rocket fire at Be'er Sheva and Gush Dan.