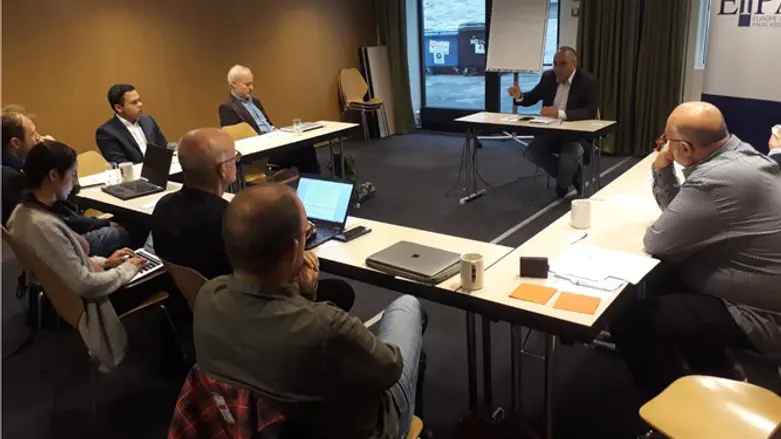 EIPA conference
EIPA
Conferences in Stockholm, Oslo, and Copenhagen were organized by the European Israel Press Association (EIPA), which has been operating since 2012 among journalists, opinion-makers, and politicians across the continent to bring Israel's cause to public knowledge.
EJA founder and Chairman Rabbi Menachem Margolin said: "We held briefings and meetings with the leading media outlets in Stockholm yesterday and Oslo today.
EIPA briefings
EIPA
"Our experts spoke about the Palestinian Authority being a failed proto-state, corrupted and delegitimized. They spoke about Israel being together with the moderate Sunni states as the good guys' camp, and how the Israeli-Palestinian issue is not a territorial one, and how Israel is ready for peace but the Palestinians refused compromise time and again."
Briefings were presented by Dr. Kobi Michael of the INSS and Dr. Jonathan Spaier of the Rubin Institute. Many politicians and researchers participated. Tomorrow the EIPA's experts will visit Copenhagen to present an additional briefing.
EIPA conference
EIPA