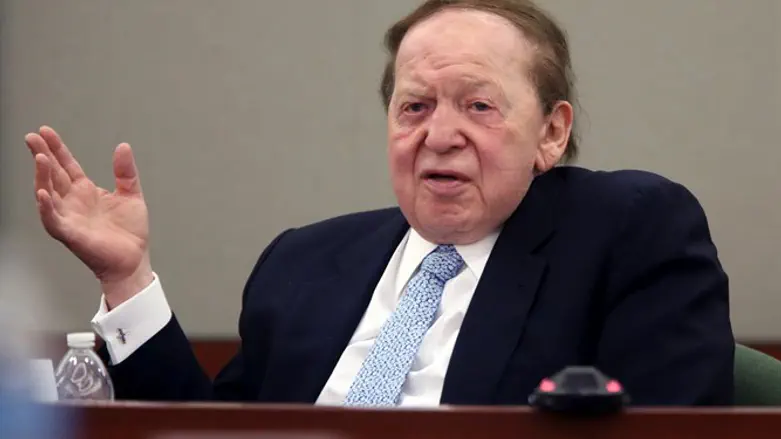 Sheldon Adelson
Reuters
Las Vegas casino mogul Sheldon Adelson is pumping tens of millions of dollars more into Republican Party coffers in an 11th-hour push to save their congressional majorities, Politico reported Thursday, citing two senior Republicans familiar with the donation.
The contributions were made to a pair of GOP super PACs tied to congressional Republicans, Senate Leadership Fund and Congressional Leadership Fund, according to the report.
They are expected to be reported in public filings with the Federal Election Commission by October 15.
The figures would almost certainly make Adelson, a close ally of President Donald Trump, the biggest GOP donor of the 2018 election cycle. Even before his most recent contributions, the 85-year-old mogul and his wife Miriam had given $25 million to the Senate super PAC and $30 million to the House super PAC.
A recent New York Times report claimed that the Adelsons had given $55 million in the last few months to groups working to ensure Republican control of the House and Senate after the midterm elections.
The donations make them the "biggest spenders on federal elections in all of American politics," the September report said.
In the 2014 midterm elections, when Republicans were in a much stronger political position nationally, the Adelsons donated $382,000 to federal campaigns and gave $5.5 million to election efforts overall. In the 2016 election, they donated $46.5 million by this point in the election cycle.
Adelson, a major giver to Jewish and pro-Israel causes, was among the biggest givers to Trump's campaign and his inauguration.