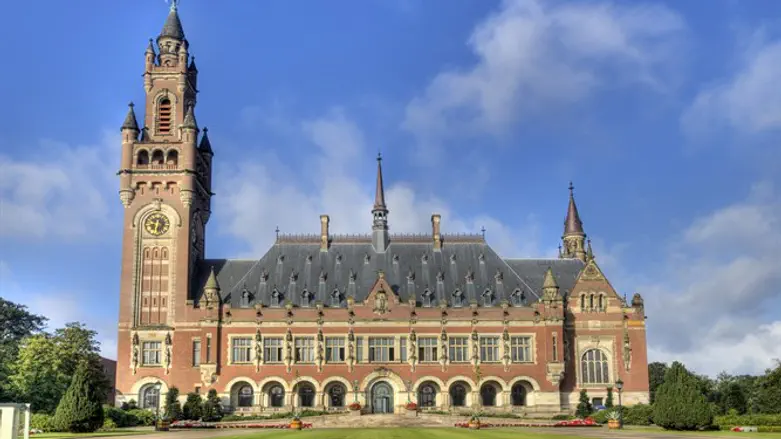 International Court of Justice
iStock
The United States on Monday accused Tehran of having "unclean hands" as it fought an Iranian court bid to unfreeze billions of dollars earmarked by Washington for terror victims, AFP reported.
Washington said Iran's "support for international terrorism", including bombings and airline hijackings, should rule out its case at the International Court of Justice (ICJ) in The Hague.
In June of 2016, Iran filed a formal complaint with the International Court of Justice over the US Supreme Court's ruling that nearly $2 billion in assets frozen in the United States will be recovered as compensation to families of victims of terrorist attacks linked to the Islamic Republic.
Iran claimed the case breached a 1955 "Treaty of Amity" between Washington and Tehran signed before Iran's Islamic Revolution.
Last week, Washington tore up that treaty after the ICJ in a separate case ordered the United States to ease sanctions that were reimposed on Iran by US President Donald Trump after he pulled out of Iran's 2015 international nuclear deal.
"Iran comes to the court with unclean hands. Indeed, it is a remarkable show of bad faith," Richard Visek, a US State Department legal official, told the court on Monday, according to AFP.
"The actions at the root of this case center on Iran's support for international terrorism... Iran's bad acts include supports for terrorist bombings, assassinations, kidnappings, and airline hijackings," he added.
Visek also accused Iran's "most senior leaders" of the "encouragement and promotion of terrorism" and "violation of nuclear non-proliferation, ballistic missile and arms trafficking obligations".
Iran's use of the 1955 treaty to lodge the case was an "abuse of process", he added.
The ICJ was set up after World War II to rule on disputes between United Nations member states. Its rulings are binding but it has no power to enforce them.
A decision by the ICJ's judges could take weeks or even months before being made public.
Last Wednesday, Trump's national security advisor John Bolton announced the US was not only leaving the amity treaty but also quitting the international accord relating to the UN top court's jurisdiction.
That announcement followed Iran's victory last week when the ICJ ruled that the US must lift sanctions against Tehran targeting humanitarian goods like food and medicine.
Bolton's announcement angered Iran, whose Foreign Minister Mohammad Javad Zarif blasted the United States as an "outlaw regime".
Pompeo had previously vowed that the US would "vigorously defend" itself in the International Court of Justice against Iran's challenge to the re-imposition of sanctions.
Trump pulled out of the 2015 deal in May, and recently signed an executive order officially reinstating US sanctions against Iran.
The sanctions target Iran's access to American dollars and steel and automobile industries, ban trade with Iran in gold and other precious metals, and include other sanctions which were lifted under the 2015 deal.
Additional sanctions will be imposed on November 4, targeting Iran's oil and shipping industries.