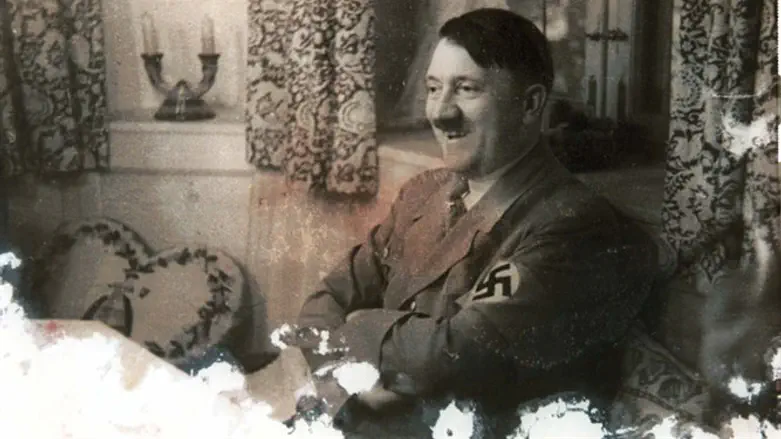 Adolf Hitler (reproduction)
Flash 90
One of the most popular rooms in a hotel in Thailand is full of Nazi symbols and portraits of Hitler, and Jewish leaders are furious.
The British tabloid The Sun first reported on the reaction to the so-called "Communist" room at the Villa Love Hotel in Bangkok on Wednesday. Alongside the Hitler and swastika renderings on the walls are images of a hammer and sickle.
"This is truly awful," said Efraim Zuroff, head of the Simon Wiesenthal Center. "It's horrendous, absolutely disgusting. It shows a complete lack of knowledge and education about Hitler, the harm he caused and the horrifying crimes that he committed in World War II."
A receptionist at the hotel confirmed that the Communist room is very popular.
"The idea that anyone can view Hitler as some kind of iconic figure worthy of decorating a hotel room with is disgusting," said Rabbi Abraham Cooper, also of the Simon Wiesenthal Center.