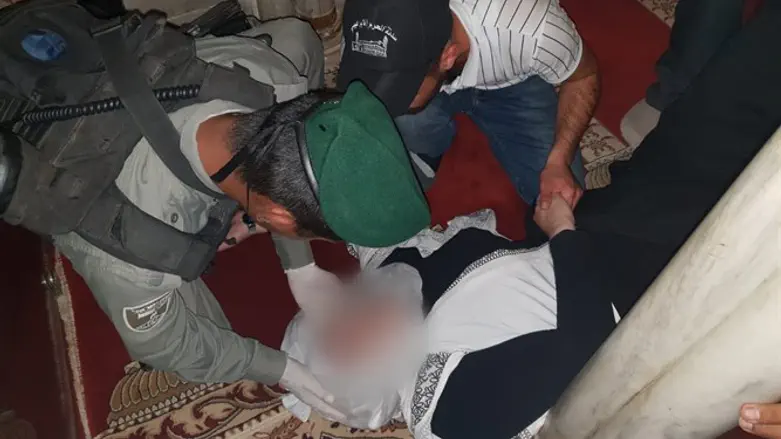 Woman treated by Border Polcie medic
Border Police
A Border Police medic revived a young Arab woman who had lost consciousness Friday while praying in Tomb of Forefathers and Foremothers.
A Border Police spokesman said that immediately after the woman collapsed, a representative of the Waqf asked the Border Policemen guarding the tomb to help. A Border Police medic was immediately alerted.
He gave the woman initial medical care, including opening the airway, checking vital signs and bringing her back to consciousness.
A Red Crescent team arrived on the scene and took the woman away to receive further medical assistance.
The Border Police spokesman stressed that the Border Police's presence at the Tomb of Forefathers and Foremothers "has often saved lives, not just by prevention of terror, but also by providing professional initial medical treatment to anyone requiring it, regardless of religion, race and sex."