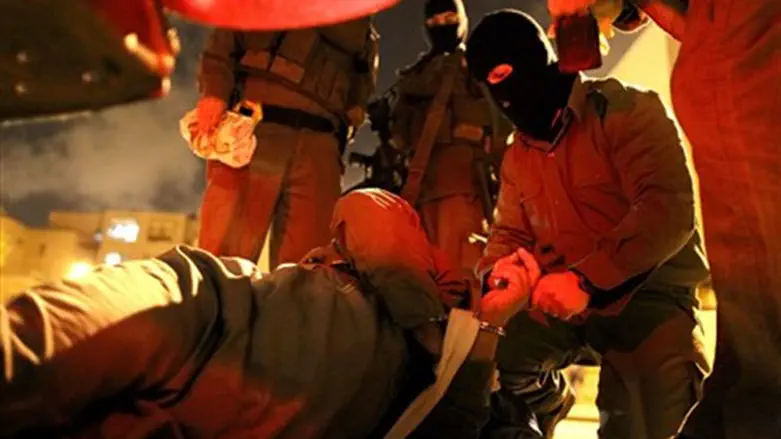 IDF arrests terrorist (illustrative)
Nati Shohat/Flash 90
During an IDF operation in the Samarian Palestinian Authority (PA) city of Qalqiliya, a terrorist threw firebombs at the soldiers, who responded with gunfire.
The terrorist was wounded. A search of his body revealed explosive devices and other Molotov cocktails.
The soldiers provided the terrorist with first aid.
None of the soldiers were injured.
Separately, IDF, Shabak (Israel Security Agency), Border Police, and Israel Police arrested 13 wanted terrorists in Judea and Samaria. All of those arrested are suspected of involvement in terror activity, "lone-wolf" terror attacks, and violence towards Israeli civilians and security forces.
The suspects were taken for interrogation.
In another operation, IDF soldiers discovered illegal weapons in the PA Arab town of Rabud. All of the weapons were homemade. The suspects were transferred to security forces.