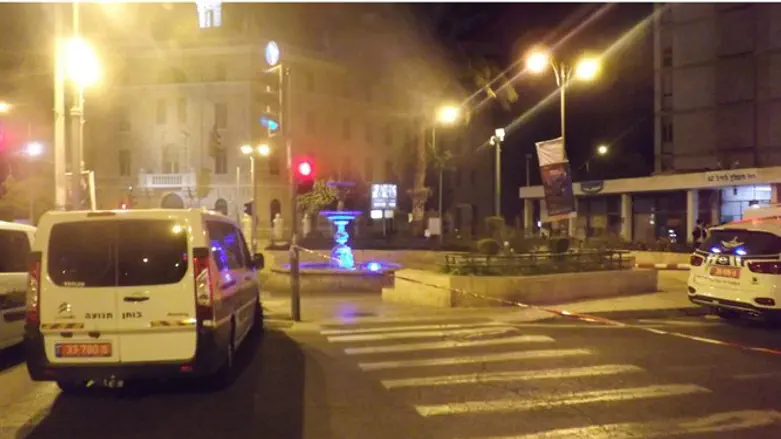 Scene of the accident
Police spokesperson
The 31-year-old victim of a deadly hit-and-run accident late Sunday night has been identified as Haim Tukachinsky, a haredi pianist.
Tukachinsky was killed at around midnight Sunday when a vehicle driven by 50-year-old Spanish journalist Julio De La Guardia struck Tukachinsky. De La Guardia was later found to have been driving under the influence of alcohol, and was taken into police custody.
The accident occurred while Tukachinsky was walking back from evening prayers at the Western Wall in Jerusalem. De La Guardia hit and killed Tukachinsky at Paris Square in the capital, then drove off. Police later identified the car involved and located and arrested De La Guardia, who confessed during questioning to both drunk driving and the hit-and-run accident. His blood alcohol level was shown to be more than three times the legal limit.
Spanish journalist Julio De La Guardia
FLASH90
Tukachinsky was a graduate of the Jerusalem Academy of Music and Dance, where he studied both piano playing and composition.
"I think that music is one of the greatest gifts that you can give a person," Tukachinsky said in a 2015 interview with Mahut Hahaim Radio.
"Music has the power to make a person happy, regardless of what situation he is living in."
Tukachinsky emphasized the role of both religion and music in his life.
"I'm a Jewish religious musician. I observe everything [in the religion]. I try very hard to keep all of it."
"A lot of people say that I must be conflicted, that I live between two different worlds. That's really not the case. Music brings worlds together."
In an interview with Behadrei Haredim on Tuesday, Tukachinsky's mother, Yael Tukachinsky said her son had been interested in music from a very young age, and ultimately left his yeshiva studies to pursue a career in music.
"He learned in yeshiva ketana [elementary school] in Kiryat Motzkin, but he didn't want to continue to yeshiva gedolah. He wanted to use music to sanctify God's name."
"He was a composer, accompanist, pianist and conductor. He learned to play every instrument, so that he could compose [music] and make it suitable for each [instrument] precisely."