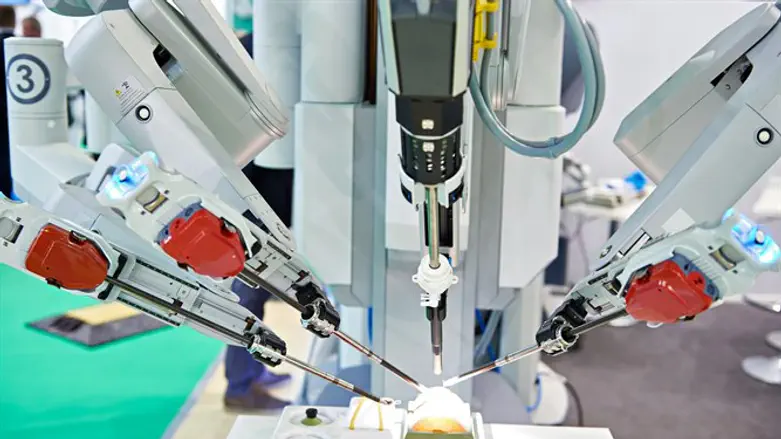 Medical robotics (illustrative)
iStock
Israeli medical robotic company Mazor Robotics will be acquired by Dublin-based Medtronic in a deal worth approximately $1.64 billion, the companies announced.
The deal, which the Irish firm announced Thursday, represents the largest sale or "exit" of an Israeli medical company to date, surpassing the $1.1 billion acquisition of NeuroDerm by Mitsubishi Tanabe Pharma in 2017, according to The Jerusalem Post.
Founded in 2001, Caesarea-based Mazor Robotics has pioneered the application of robotics technology and guidance for use in spinal procedures.
The company is the holder of more than 50 patents worldwide. Its 200 systems have guided the placement of more than 250,000 implants during 40,000 spinal operations, the company claims.
Medtronic previously held a stake of approximately 11 percent of Mazor shares.
In August 2017, Medtronic became the sole worldwide distributor of the Mazor X robotic guidance system.
Shares in Mazor Robotics rose by 4.91 percent to $52.75 at the Nasdaq Stock Market on Thursday.