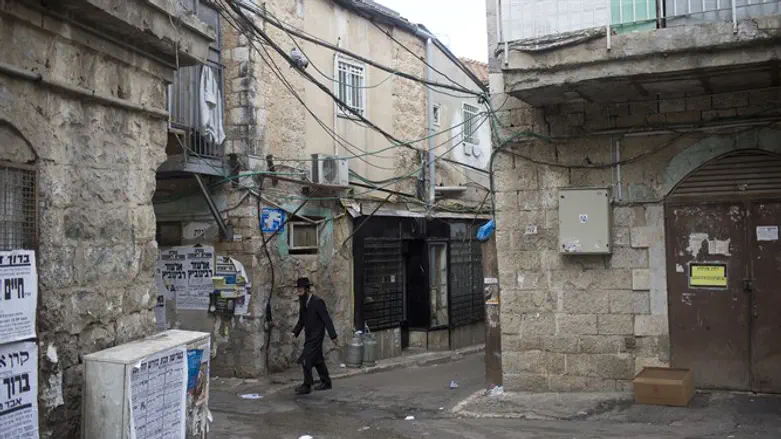 Mea Shearim
Lior Mizrachi/Flash 90
MK Oded Forer (Yisrael Beytenu) responded to the attack on three IDF soldiers in the Meah She'arim neighborhood of Jerusalem, and said that the police must arrest those involved immediately and ensure that they are punished to the full extent of the law.
"It cannot be that there is a group in the Israeli public that will threaten IDF soldiers without giving them a verdict. Those involved should spend many years behind bars and the response must be immediate," Forer said.
The serious incident took place on Thursday afternoon when three uniformed soldiers entered the Meah Shearim neighborhood of Jerusalem and encountered an angry mob that began to surround them, to throw objects and shout at them.
According to News 2, the soldiers had to enter a local store while the crowd was waiting outside. A police car arrived at the scene and rescued the soldiers and took them out of the neighborhood.
MK Yoel Razbuzov (Yesh Atid), who initiated a bill to lengthen the prison sentence for those who attack soldiers for up to 10 years, said: "The Netanyahu government should have put politics aside and defended IDF soldiers by legislation. He who raises his hand against an IDF soldier should be imprisoned behind bars for many years. We will not be able to allow a situation in which IDF soldiers will wander in the State of Israel with anxiety."