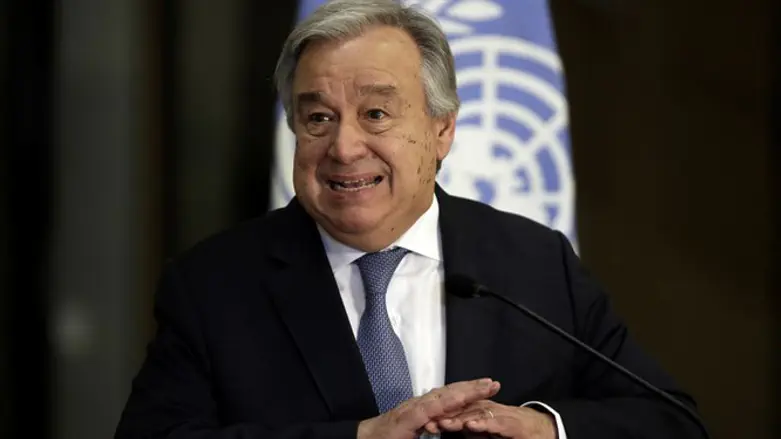 Antonio Guterres
Reuters
United Nations Secretary-General Antonio Guterres on Wednesday welcomed the outcome of the summit between leaders of North and South Korea.
"Now is the time for concrete action," UN spokesman Stephane Dujarric said in a statement quoted by Reuters.
Following talks in Pyongyang between North Korean leader Kim Jong Un and South Korean President Moon Jae-in, Guterres said the United Nations was ready to "further assist the parties in any way they deem appropriate," Dujarric said.
On Tuesday, Moon announced that North Korea had agreed to take steps towards dismantling its nuclear arsenal as part of a larger deal.
During Moon's visit to Pyongyang, the South Korean leader confirmed that Kim had agreed to dismantle a ballistic missile test site and a nuclear complex, adding that the leader had also agreed to inspections of nuclear sites.
A day later, US President Donald Trump hailed the development, calling the decision "very exciting".
"Kim Jong Un has agreed to allow Nuclear inspections, subject to final negotiations, and to permanently dismantle a test site and launch pad in the presence of international experts," Trump tweeted.
Trump and Kim met in Singapore in June and signed an agreement which includes a commitment to achieve total denuclearization of Korea, with promises to pursue "vigorous negotiations" to that end.
Subsequent reports suggested that despite its commitment to denuclearize, North Korea has continued to expand infrastructure at nuclear and missile sites.
Trump recently called off a planned trip to North Korea by Secretary of State Mike Pompeo but later insisted the United States is "doing well" in its diplomatic efforts with North Korea.