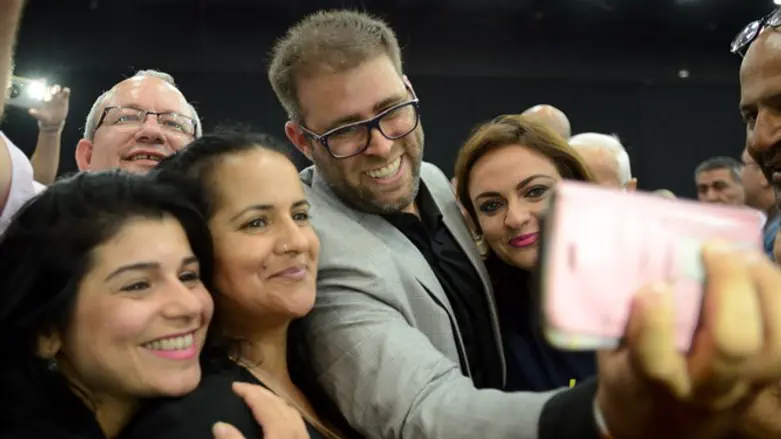 Hazan: 'Big ego'
Flash 90
MK Oren Hazan (Likud) supports Internal Security Minister Gilad Erdan's decision not to extend Police Commissioner Roni Alsheikh's term, claiming he is "a bad commissioner with a big ego."
Hazan also attacked Defense Minister Avigdor Liberman and called for his position to be terminated because of his conduct vis-à-vis the Gaza terrorist organizations. On the investigation against Netanyahu, Hazan said, "If the Attorney General decides to file an indictment against Netanyahu, he won't be able to continue in his position and will have to resign."
In another incident today, opposition leader Tzipi Livni attacked Prime Minister Binyamin Netanyahu for the Gaza situation and talks with Hamas: "Bibi is helpless and needs Abu Mazen to solve the Gaza problem. Instead of talking to Hamas, he should meet with the PA Chairman on his upcoming trip to New York.
"What's important for future generations is to part with the Palestinians and to part from Netanyahu in democratic elections."
Livni addressed the investigations against Netanyahu and appealed to Attorney General Avichai Mandelblit: "Finish the investigations before the elections. We need to reach the point where we come to the polls knowing what really happened in Netanyahu's office, both by the Prime Minister and by his associates. I want these things clear before the elections. It's important that the mill of justice grind faster."
Livni
Flash 90
השר מכריז על המועמדים לתפקיד המפכ"ל
טל אנגלנדר, וואלה! News