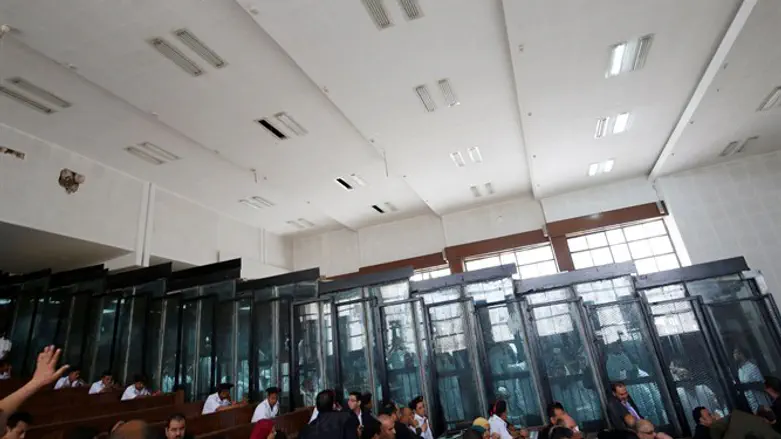 Muslim Brotherhood members stand trial
Reuters
An Egyptian judicial committee on Tuesday announced that the assets of more than 1,000 charities tied to the banned Muslim Brotherhood, as well as those of hospitals and individuals, have been frozen, AFP reported.
The funds of 1,133 charities were to be frozen, the committee said in a statement, as well as numerous other entities it said were owned by the Brotherhood.
The decision came after a law was passed earlier this year to oversee the freezing of assets of "terrorists" and "terrorist groups".
The Muslim Brotherhood was outlawed and designated a terrorist organization in Egypt in December 2013, several months after the ouster of Islamist president Mohammed Morsi, a senior member of the Muslim Brotherhood, following mass protests against his rule.
The judicial committee additionally announced the assets of 1,589 Brotherhood members would be frozen, including some of the movement's leaders, according to AFP.
Some 118 companies, 104 schools, 69 hospitals and 33 websites and satellite channels were also hit with an asset freeze.
Since Morsi's ouster, Egyptian authorities have launched a crackdown on Muslim Brotherhood members and supporters. As part of the crackdown, thousands of Brotherhood supporters have been jailed and the group was blacklisted as a terrorist organization.
Last week, an Egyptian court upheld death sentences against 75 people, including leaders of the Muslim Brotherhood.
The sentences are linked to clashes in 2013 between security forces and Morsi supporters in August of 2013, one of the bloodiest days in Egypt's modern history.