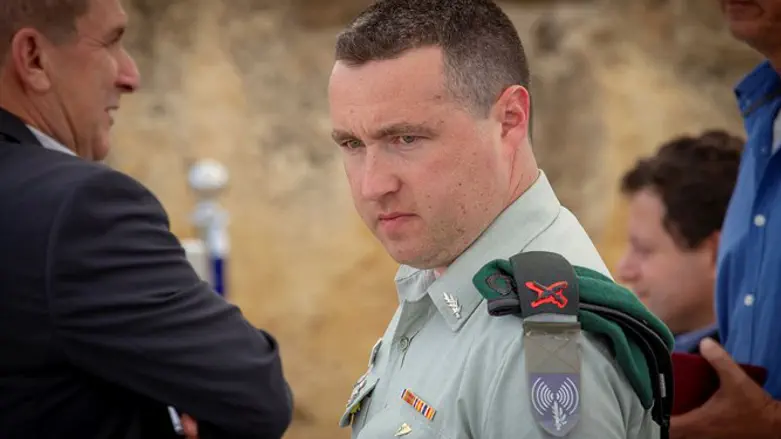 Ronen Manelis
Hillel Maeir/TPS
IDF Spokesperson Ronen Manelis on Sunday discussed the IDF's high level of preparedness for the Tishrei holidays and stressed that the IDF forces are ready for any threat.
"The test is the security test: Can the residents today, on the eve of the holiday, feel safer? The answer is clear and sharp. The residents live their lives while the IDF operates," said Manelis.
"The past year has been characterized by many actions on the northern border. Despite the fact that hundreds of actions took place, the quiet has been maintained throughout the year as a result of the use of a responsible and powerful force," he continued.
"The IDF in recent hours completed assessments of the situation in various sectors. The commanders are patrolling the area and the Chief of Staff has held a final consultation."
"We take care of the forces who stayed on the field during the holiday by providing them with the appropriate conditions. The forces are doing everything to ensure that the holiday will pass quietly and safely and allow citizens to enjoy the holiday," the IDF Spokesperson concluded.
(Arutz Sheva's North American desk is keeping you updated until the start of Rosh Hashanah in New York. The time posted automatically on all Arutz Sheva articles, however, is Israeli time.)