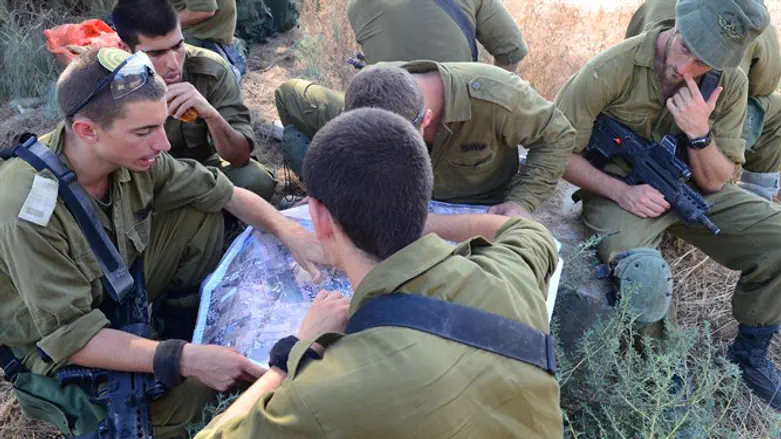 Hadar Goldin's last picture
Courtesy of the family
Lior Lotan, the Prime Minister's former coordinator for captives and missing persons who stepped down last year, explained in an interview with Hadashot TV which aired on Friday why he left his post, criticized the decision makers, and said he believes the Israelis held in Gaza could have been returned in another way.
Lotan discussed the situation of the Hamas-held civilians in Gaza, Hisham Al-Sayed and Avera Mengistu, and said that when the saga of the Israelis being held in Gaza concludes, "the enemy will be surprised at the level of information we have on the subject."
"As long as there is no other proof, the working assumption is that our people are alive," he added.
"I resigned after the Cabinet refused to consider my idea on how to advance the negotiations," Lotan continued. "I offered other ways, outside of the box, and in a situation where such a proposal was offered and did not receive the green light, I understood that my choice was to once again be part of an expensive and unreasonable deal with Hamas, under its terms, or be part of a standstill. I decided it would be best to move on."
Lotan opined that talks with Hamas must be held in order to reach a solution. "I do not see any concern in us talking to the worst of our enemies in order to achieve practical achievements, not a political or diplomatic discussion. There was a time in which were close to a path at the end of which one could theoretically see some kind of deal. We were not close to a deal. I believe that we can bring this to the finish line and bring our sons home."
Lotan criticized the handling of the issue of prisoners in Gaza, including soldiers Hadar Goldin and Oron Shaul, whose bodies have been held by Hamas since the counterterrorism Operation Protective Edge in the summer of 2014.
"Think about the Cairo meeting in which Hamas and Israeli representatives, under Egyptian auspices, met at the end of Operation Protective Edge and arranged the end of the military campaign," says Lotan, "This was a window in which we should have included our captives. One of the goals of the fighting should have been the capturing of Hamas members. We should have told them, 'If you want them back, bring back our people.' In war, the enemy must be captured even if this enemy is not a conventional army."