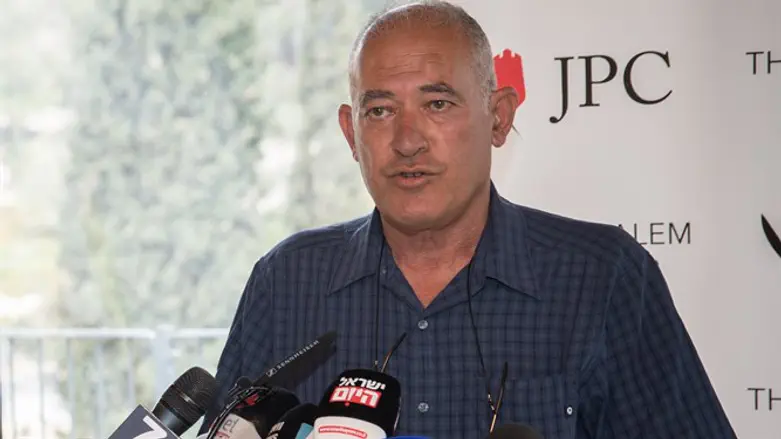 Shaaban Al-Sayed
Hadas Parush/Flash 90
Shaaban Al-Sayed, the father of Hisham Al-Sayed, a resident of the Bedouin village of Hura who has been held by Hamas since April of 2015, on Thursday told the story of his son, who has been diagnosed with schizophrenia and who had previously crossed the border with Gaza twice and came back.
"We sent them documents, they know he's sick, and yet they use him as a bargaining chip," the father told Hadashot TV in an interview. "We have to be strong, we are waiting patiently."
"It's good that the state separates Hamas from the residents of Gaza, I'm in favor of that," the father continued. "My son is one person, but there are two million people there. I ask that he not be part of a deal that will see prisoners being freed, because he is sick, he should not be in this equation."
Responding to the IDF's estimation that his son and Avera Mengistu, another Israeli being held in Gaza, are still alive, Al-Sayed said, "I tried to call someone I was in contact with from the Defense Ministry after we heard the army's announcement that they knew they were alive, but he did not respond."
Al-Sayed and Mengistu both suffer from mental illnesses and have a long history of hospitalization in psychiatric hospitals. The two accidentally crossed the border into the Gaza Strip in separate instances and were captured by terrorists in the Hamas-controlled enclave.
Earlier on Thursday, their families held a joint press conference outside the offices of the International Press Club in Jerusalem, demanding their immediate release and calling for the treatment of prisoners with special needs not to be influenced by political considerations.