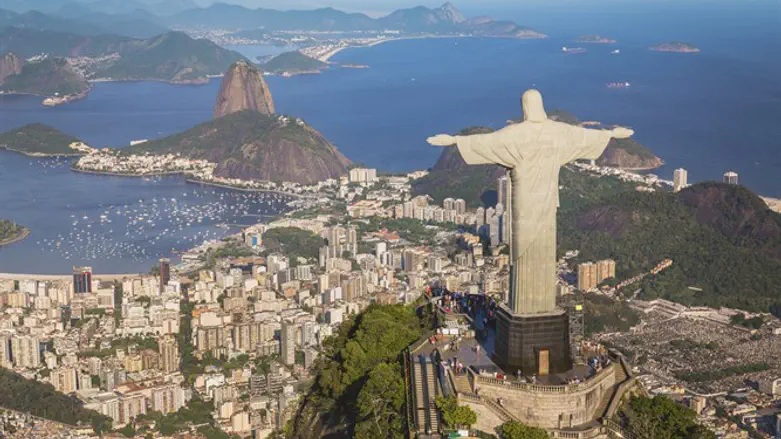 Rio De Janeiro
iStock
An ancient Torah scroll once owned by a Brazilian emperor had been removed from Brazil's National Museum for restoration prior to the massive fire that engulfed the building in Rio on Sunday.
Unlike other irreplaceable treasures, the 13th-century Yemenite Torah scroll once owned by emperor Pedro II is safe at another building that belongs to the National Museum. The Jewish federation in Rio is expected to make an announcement about the Jewish artifact soon.
"We deeply regret the loss of this colossal treasure in the history of Brazil," Israel's honorary consul in Rio, Osias Wurman, said of the building in an interview with JTA. "The only compensation was to know that the Torah of Pedro II is safe, since it was located in another building of the museum. This Torah is evidence of the admiration that the Portuguese monarch had for the Jewish people and for their traditions. This was so rare in Europe."
The National Museum housed Latin America's largest collection of historical artifacts with over 20 million items, including extensive paleontological, anthropological and biological specimens. It was home to a 13-yard-long dinosaur skeleton, an Egyptian mummy and a skull called Luzia that was among the oldest fossils ever found in the Americas, which were all burned in the fire. The largest meteorite ever discovered in Brazil survived the flames.
Established in 1818, the museum's building was once the home of the Portuguese Royal Family after it fled Napoleon's troops and sailed to Brazil. It was later home to the Brazilian Imperial Family until 1889. Pedro II, the country's last monarch, was born there in 1825.