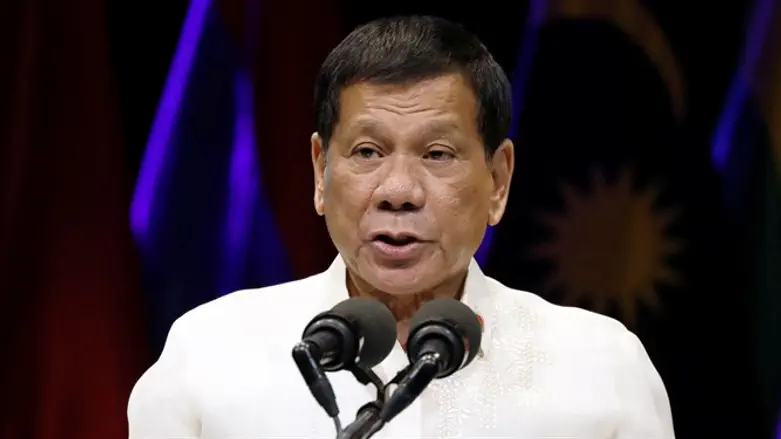 נשיא הפיליפינים רודריגו דוטרטה
צילום: רויטרס
The president of the Philippines, Rodrigo Duterte, will visit Israel next week, at the head of a large business delegation.
Duterte is scheduled to meet President Reuven Rivlin and Prime Minister Binyamin Netanyahu.
Also on Duterte's itinerary: visits to Holocaust memorial Yad Vashem and the Old City of Jerusalem, a meeting with the large Filipino community in Israel, and a stop at the Open Doors monument in Rishon Letzion, which commemorates the rescue of Jews by Filipinos during the Holocaust.
Duterte will head a business seminar with the participation of the heads of large firms from both countries (over 150 businessmen will be attending from the Philippines alone). Israeli and Filipino companies will sign agreements in different fields, including energy.
One of the important issues to be discussed is the opening of a direct flight route between Manila and Ben Gurion Airport. This is expected to increase the number of Filipino tourists to Israel – most of them Catholic pilgrims – and to boost investments and mutual business dealings.